Use this form template for your business! // Copy & Paste Guidelines // Fill in the blanks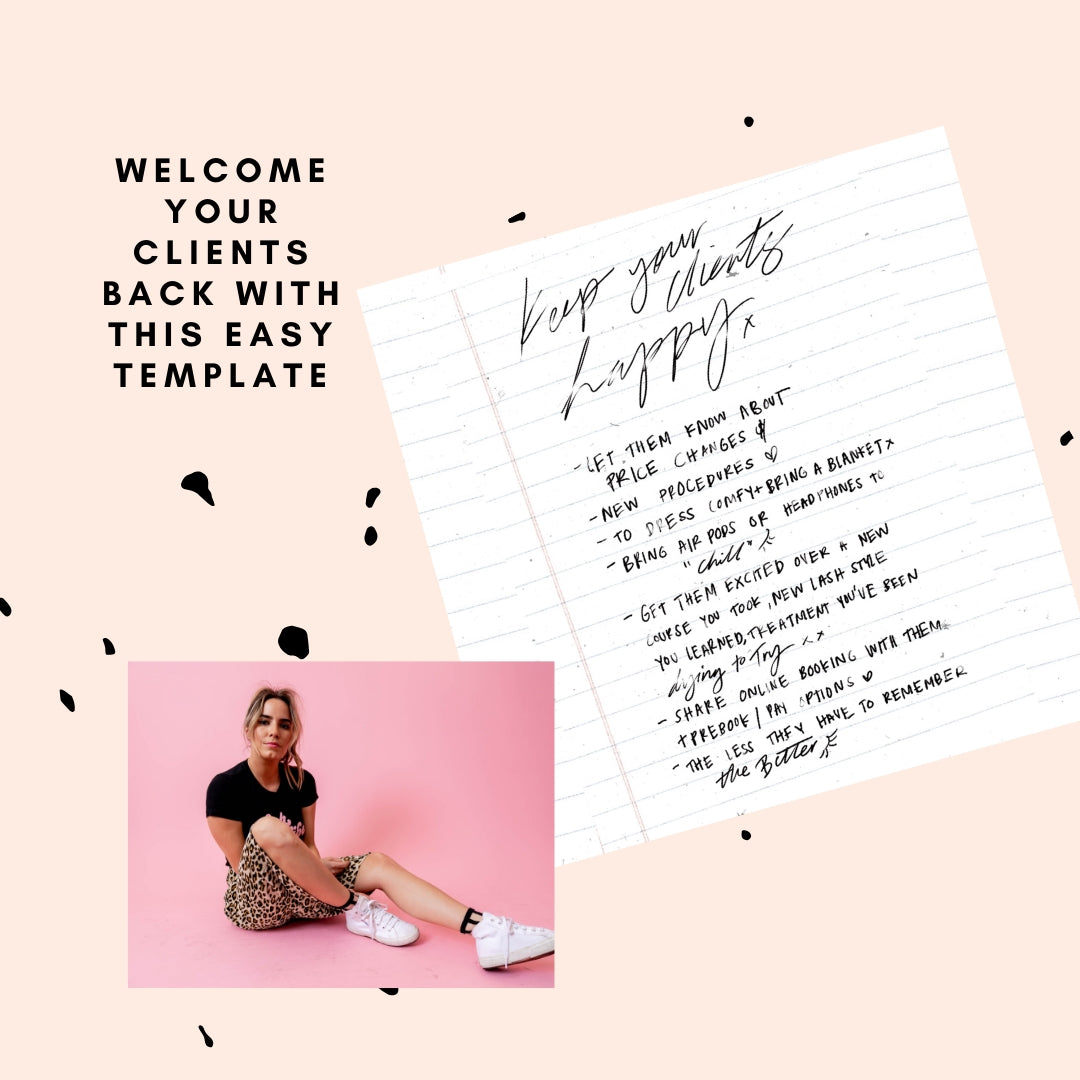 I know we've talked about it before, but now it's time to put pen to paper, LITERALLY.  I'm talking about educating your clients on all things post pandemic. I know COVID-19 is ongoing, but most of us are finding ourselves back to work or able to return very soon. So what does this means for your clients? I am sure they have lots of questions, as we all do. I have created this basic form to help get you up and running. I hope you find it helpful as well as helping to ease your clients back into your treatment room. 
I have created a sort of template for you to fill in or modify as needed. It is very basic but should be a great foundation for you to build upon. Of course there are endless amounts of information that can be added and more specifics but these are my guidelines. I would recommend sending this form as an email or newsletter to all of your clients so they can be up to date before scheduling an appointment. It is also a nice way to touch base and check in with everyone.
So, here it is:
Hi name!
I wanted to reach out and say how much I've missed seeing you at your businesses name. Also, I have some great news! I am back open for business as of date and can't wait to have you come in. I can't believe its been time period since we've seen each other for your service offered. 
Since we've been apart, I've kept busy by preparing for reopening. During this time I continued my education by courses/ trainings so that I would be sure to be up to date with all the newest trends and advancements. In the training I learned a new technique/style that I think you will absolutely benefit from and can't wait for you to enjoy it. I also discovered new product and can't wait to use it for your next service offered. 
If you have any questions at all about coming back to your businesses name, services offered, or the new laws and procedures due to COVID-19, please do not hesitate to preferred contact method at phone number, email address, etc. You are also still able to book scheduling method and can do so here. 
Thank you so much for your support and loyalty. I am really looking forward to catching up with you and hearing all about something personal (dogs name, wedding plans, etc.) Can't wait to see you soon.
Hope you are well.
Signed,
Your name