Your Guide To Raising Prices- The Right Way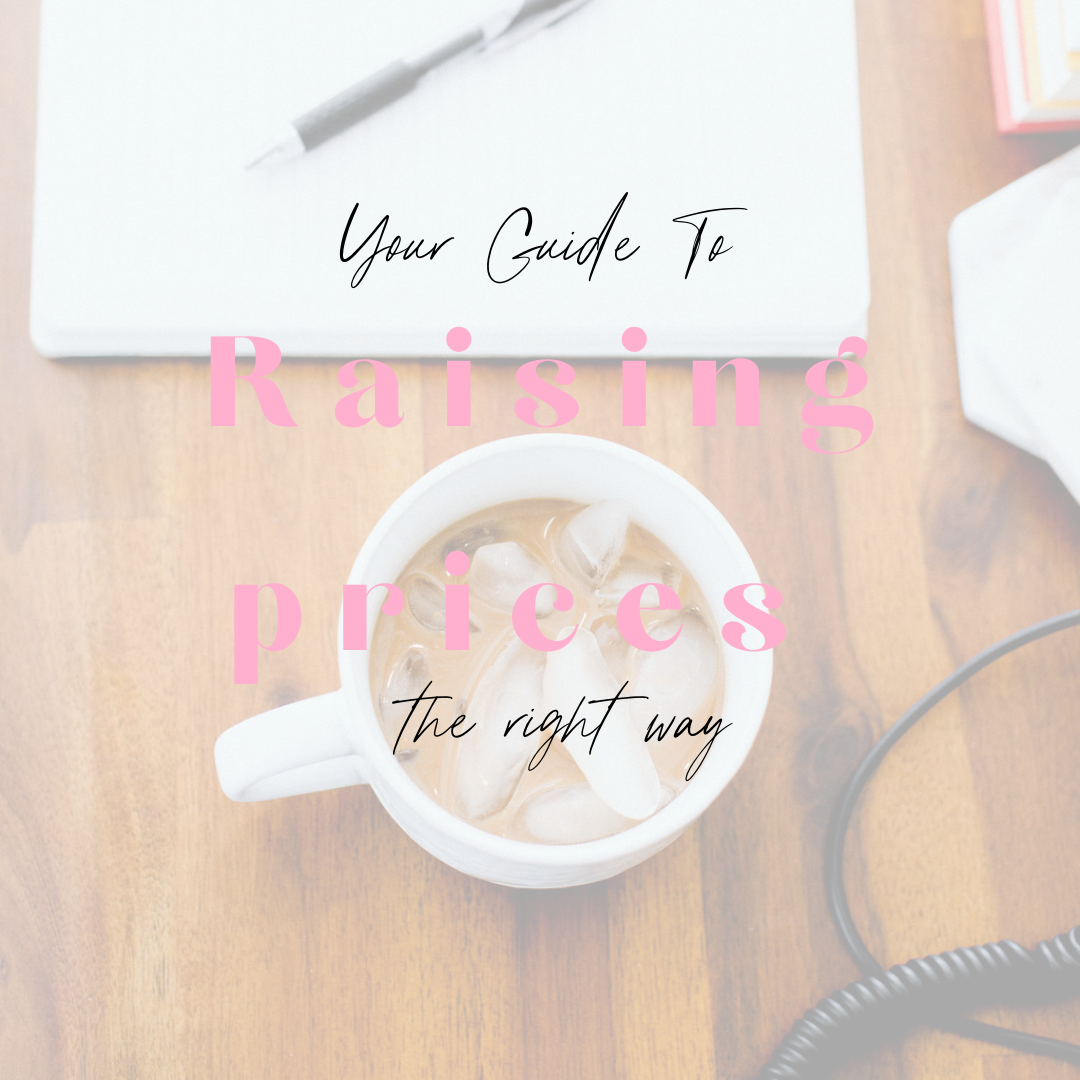 Thinking about raising your prices can sometimes feel a little bit tricky. When you're feeling overbooked and burnt out, and want to start taking less clients, it might be time to charge more. It can also be time to charge more simply based off the fact that you have grown as a professional and added more hours to your education-you don't have to be slammed to raise your prices. 
I asked the DLL community how you know it's time to bump up your pricing, and the responses were spot on:
@soulprettybeauty - "At the end of each year, I look at my progress throughout the year- I consider my overall skill level/maturity, cost of products, the market I'm in. From there I determine if and how much to raise prices by."
@ashbetchbaby - "When your profit margin is small and you are below your ideal clients prices"
@victoriarose.lashes - "Want to cut down on clients, have too many, hard to fit in new clients, you are no longer taking new clients and are working over 8 hours a day"
@rox_the_esty - "Raise your prices when you're booked several weeks out, have a long waitlist and are turning away new clients"
@skinby.nikki - "Increase in supplies/ingredients, the demand of your services, time perfecting your craft"
@21rose.aesthetics - "
Every year with another year of experience, after certifications, with rising cost of goods"
@moonbeamsbeautyco - "If you're going from co-leasing to a solo space, it's probably time!"
@iheartbloom - "When you need to flush out the 'always looking for a deal' client. Bye girl bye ✌️"
When you do raise prices, you might have to accept that you will lose some clients. Recently on the blog I talked about how I built my schedule around my ideal client, and the concept here is the same- by providing more expensive services you might be attracting a different client. When looking at your business as a whole, think about your ideal client. Is she a more high-end girl who is willing to pay a little more for the absolute best service?
Notifying clients about pricing changes should be straightforward and simple. Be up front, notify at the time of booking, and be confident in your decision. 
I hope these tips help raising prices feel a little less daunting. If you need a full overview of your pricing, you can book a coaching call with me any time.