10 Trending Lash Courses You Have to Take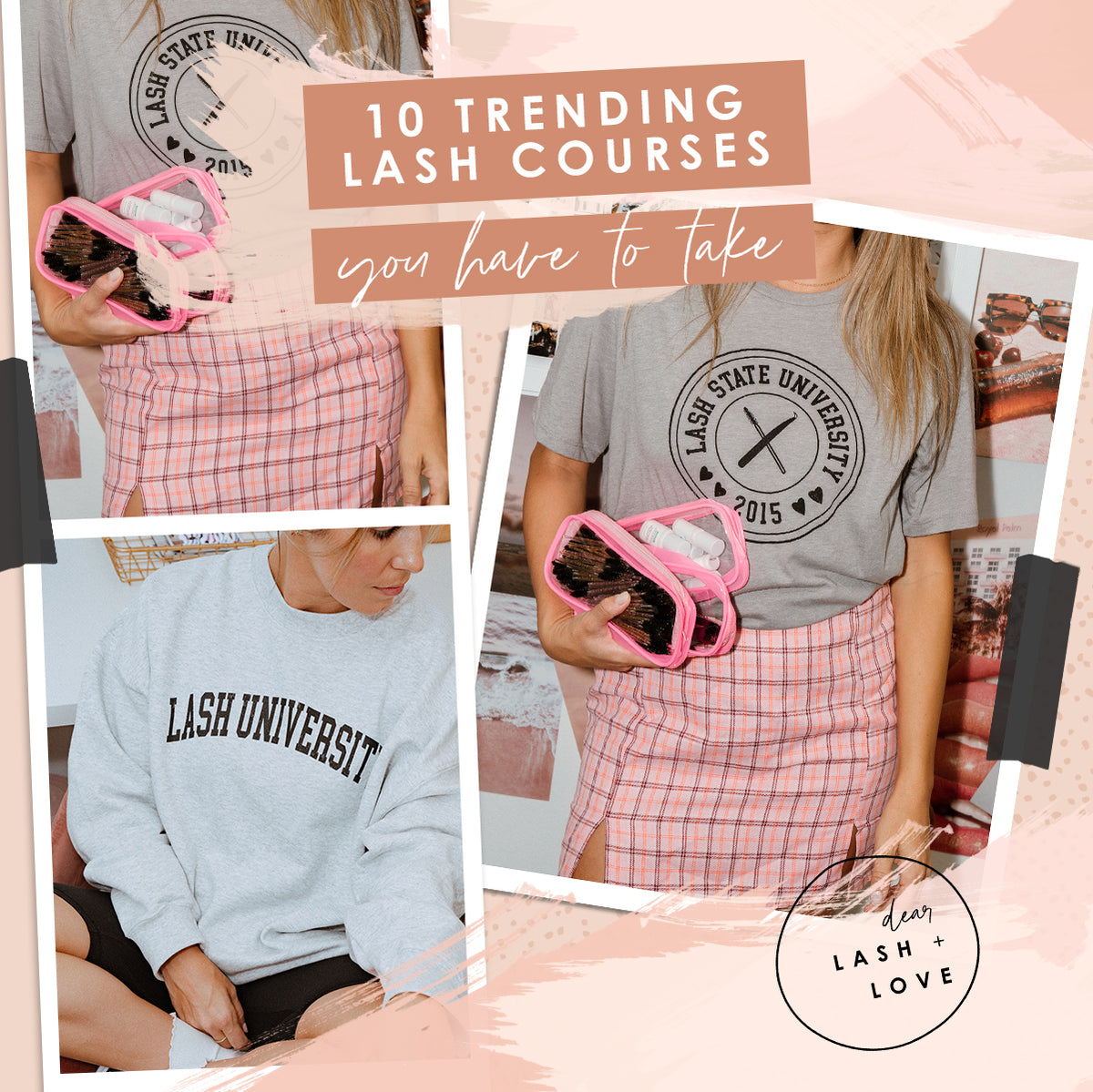 If you want to be the best lash artist, and beyond that, a trendsetter in the industry, it is so important to continue to take courses even if you are already licensed. The lash industry is booming, which is amazing, but that means there are also artists on every corner willing to work harder than you. This is why you need to set yourself apart from everyone else by taking courses to boost your skill set, inspire you and get you feeling creative and motivated at work or while running your business.
I know for me personally, whenever I'm investing in an education course I also use it as a way to market myself and promote it on social media. This shows my clients what I'm up to and that I'm excited about bringing them the latest and greatest. If you are struggling with things to post about on social media, your lash education courses are such a great thing to share with potential customers and existing clients.
I may not actually lash clients anymore but this doesn't mean I don't still take classes. It keeps me inspired, in the loop and gives me something to talk about. 
Borboleta is such a great resource for continuing your education. If you sign up for their
Online Campus
, you can
take 10% off using code DLL10.
  I also polled you guys on IG recently and thought I'd share the top courses that the lash love community recommended. You guys make up some of the most amazing lash artists in the world and I want to showcase you and your knowledge. Here are the top courses trending for the year according to you!