A few things with Alexa Kirkland from Project Skin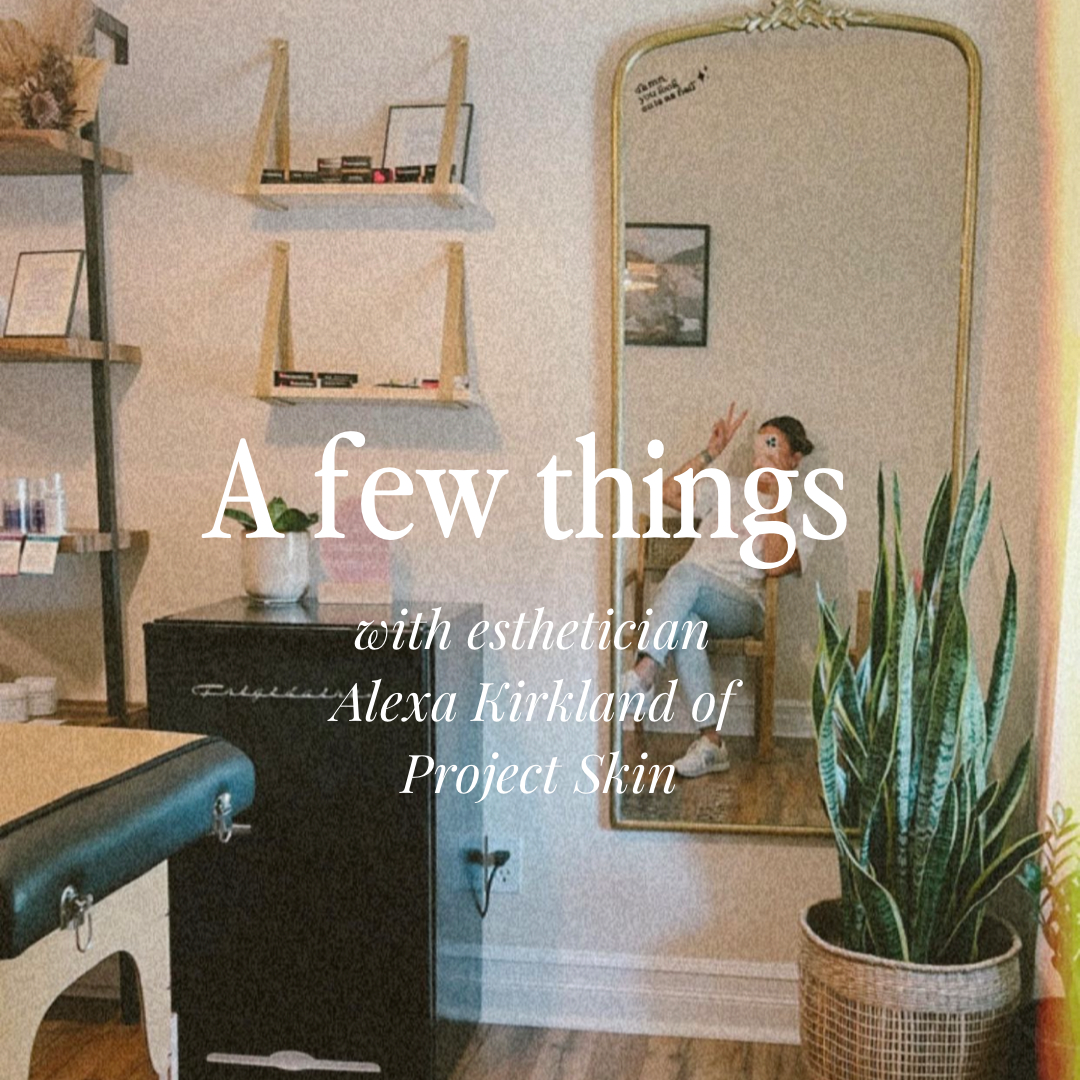 I started my journey within the industry after experiencing some skin changes while pregnant with my son. I had always loved make up and that side of the industry but never considered to pursue it as a career. Once I started to see changes in my skin from pregnancy though, I got my foot in the door into the industry by getting a job at a local medical spa. I started at the front desk and then grew to manage the med spa as a whole.
2 products I can't live without: Skin Better Tone Smart SPF compact and the Kelley Baker brow gel. The basics but they're truly unmatched!
A favorite quote: Something that I always have lived by is "everything happens for a reason". A quote so simple but powerful for me! It has really allowed me to see the lessons + beauty in situations forcing me to be positive overall. It's brought peace when moving through heavy business decisions and more of a "go with the flow" mental.
For beauty pros: A hack for your space is to be creative when picking out your pieces! Find pieces that are multi use. Neutral pieces can be a bit easier to mix-and-match and move around in your space making it feel brand new!
How you can find Alexa & shop her favorite products or her business @project.skin