So...You Want To Start A Business?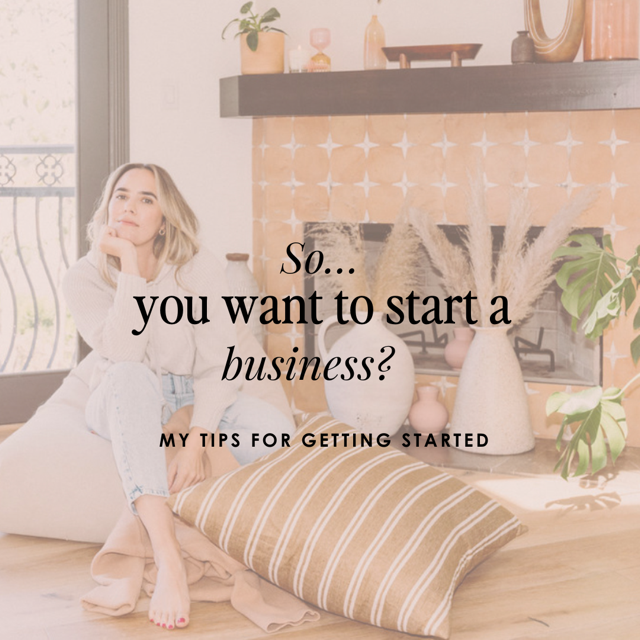 Going out on your own is a huge leap for any beauty professional to take. When I first made the decision for myself, I was scared and excited and determined all at once. Today I wanted to share with you some of my biggest tips for starting your own business so you can set yourself up for success and (hopefully!) avoid some of the headache:
Write it out. Know what you want your business to look like, how you want to get there, and why you want to do it.
Ask for help (and take the help).
Hire for your weakness—if you are not savvy hire to make things happen sooner.
Don't stall because you're stuck. Find a way around it.

Talk about your passion. No one enters a shop that says closed so if you aren't talking about it no one will know.

Start small.

Done is better than perfect (for a few things).

Have savings and be realistic about where you're at financially.
I never took out loans to fund my business but had a part time job while I built my clientele then worked full time taking clients to fund my online shop.

Put your blinders on if you're constantly looking around at what other people have what's in front of you will never be good enough.
Lastly, no one is perfect but most business owners have one thing in common and that's HUSTLE MENTALITY. We may not know how to file our taxes properly or do backend admin work but we know how to hustle, we know what it takes to make money and we are highly creative people. To me those things matter when starting a business-be a hustler. 
Starting and managing your own business is also a constant process of growth and change, and success is not always linear. Know that you will have ups and downs, but if you are determined, persistent, and smart about how you start- know that the end goal will be totally worth it. If you feel stuck in the process, know that you can also book a consulting call with me anytime.