Creating A Virtual Treatment Room Experience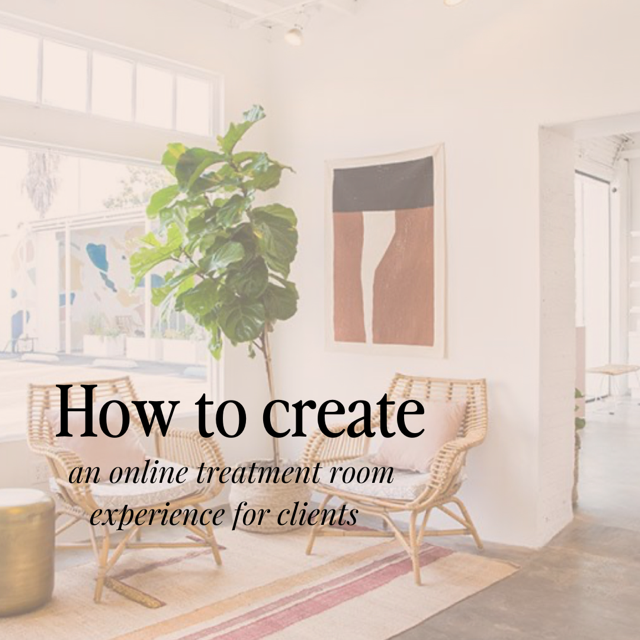 Creating a cohesive online experience through imagery, video, design and creative content is my favorite thing to do for my clients. It's a way for me to be creative and a way for you (my clients) to get to know my business and the person behind it. 
Whether you are looking to
zone in on your website
, your social media or creating more videos, here are a few tips for creating that online, virtual treatment room as I like to call it- experience. This is what clients will see that entices them to book with you! 
1. Mimic what's happening when you take clients. Capture photos of your space, the essential oils you use, any decor that always catches your client's eyes and of course- retail. You can do this by hiring a photographer or doing it yourself, but go through the motions of taking a client and figure out how to document it. 
2. Introduce yourself just as you would to a new client and explain what you're talking about—-this applies to a website or your social media. 
3. Talk about product and what you are offering every single day! (This applies to social media) Make it clear what you sell on your website with short explanations that are easy to read. 
4. Think about things you talk about with clients and share it on online platforms. Whether it's through a frequently asked questions page on your website, or just answering client pain points on social media, interact with who is following you and who is visiting your website.
The point of this is to encourage you to decide to show up and get excited to share all the things you love about taking clients and working in your space. The online potential is just too great to pass it by. 
Check out my most recent
podcast episode
for more tips on creating content for your business, and learn more about my
coaching calls
for more personalized help with content creation!