Birthday Wishlist + The Lash Dream Collection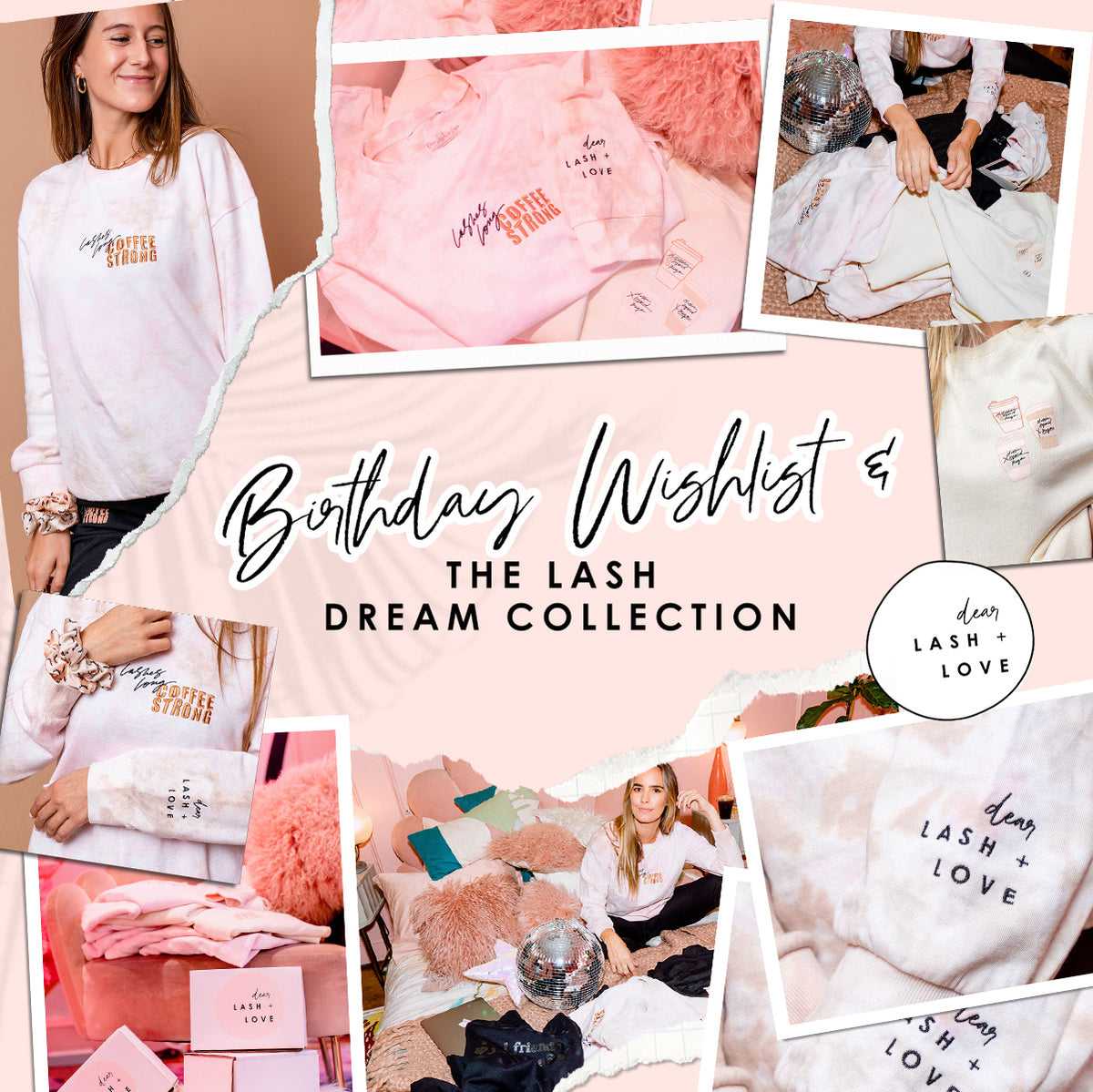 Today's a big day - not only is it my 36th birthday, but it's also launch day for one of my favorite collections to date - The Lash Dream Collection. Seemed like a pretty great way to celebrate my big 3-6, so I went for it and I hope you guys love it. I know you've all been dying for something tie-dye so I made sure to check that box but you don't want to miss the chic joggers or the ivory coffee + lashes sweater either. It's honestly all great and it will for sure sell out with the limited quantities, so don't wait!! I shared a bit more on each item below and included A LOT of pictures. :)
As for my birthday wishlist, I've found the the older I get the less I want things and and more so a state of mind. And for my 36th year I want my state of mind to be motivated and pushing for both personal and professional growth but also super content. I want to feel at peace! With that said, I thought it'd be fun to just lay out some of my favorite things that help bring me that peace!
A little bit of beauty, home and style, this is everything I love and want to bring with me into year 36!
THE LASH DREAM COLLECTION
This sweatshirt is hand dyed + embroidered in LA with our brand colors. It puts the "dream" in Lash Dream Collection.
A feminine twist on the classic crew with your favorite "lash extension" coffee order.
Not just for lounging! These joggers are made to be chic enough for a day of lashing.