3 things I did early in my career that made me more money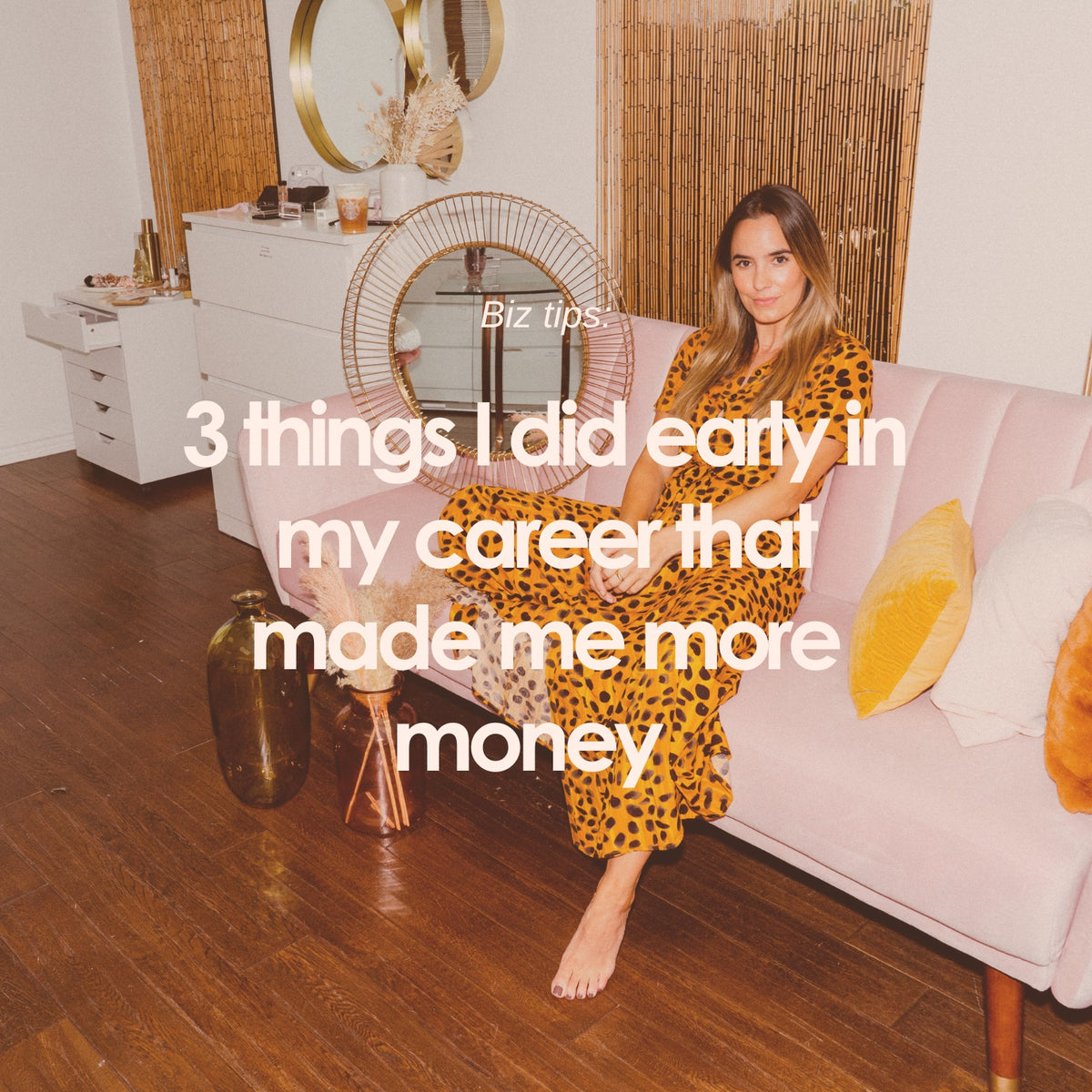 Looking back at my career path as an esthetician, lash artist & all the things, I realize there is so much I have learned a long the way. Here are a few that come to mind !
When I first started out, I made myself available at all times, at pretty much any hour and offered every service. I'm confident that my ability to be flexible in my first 1-5 years in business allowed me to grow a steady clientele that was then more open to being flexible with me later on.
I gave up offering facials and focused on lash extensions for years because my clients were really asking for lashes. The place I rented from offered facials and I decided to grow a business in support of that. I believe this helped me grow my business more quickly because I was the only provider offering lash extensions.
There were so many times I wanted to rush the process, have a bigger room or space but I always made sure to keep my budget in mind. I wouldn't say I was ever risky with the amount of rent I paid as a room renter or owner of my space. This allowed me to save more money and invest some of it into creating my own products that made me a lot more money in return. 
If you're looking for advice for any of the above you can book a coaching call with me here!