How To Organize Your Calendar Efficiently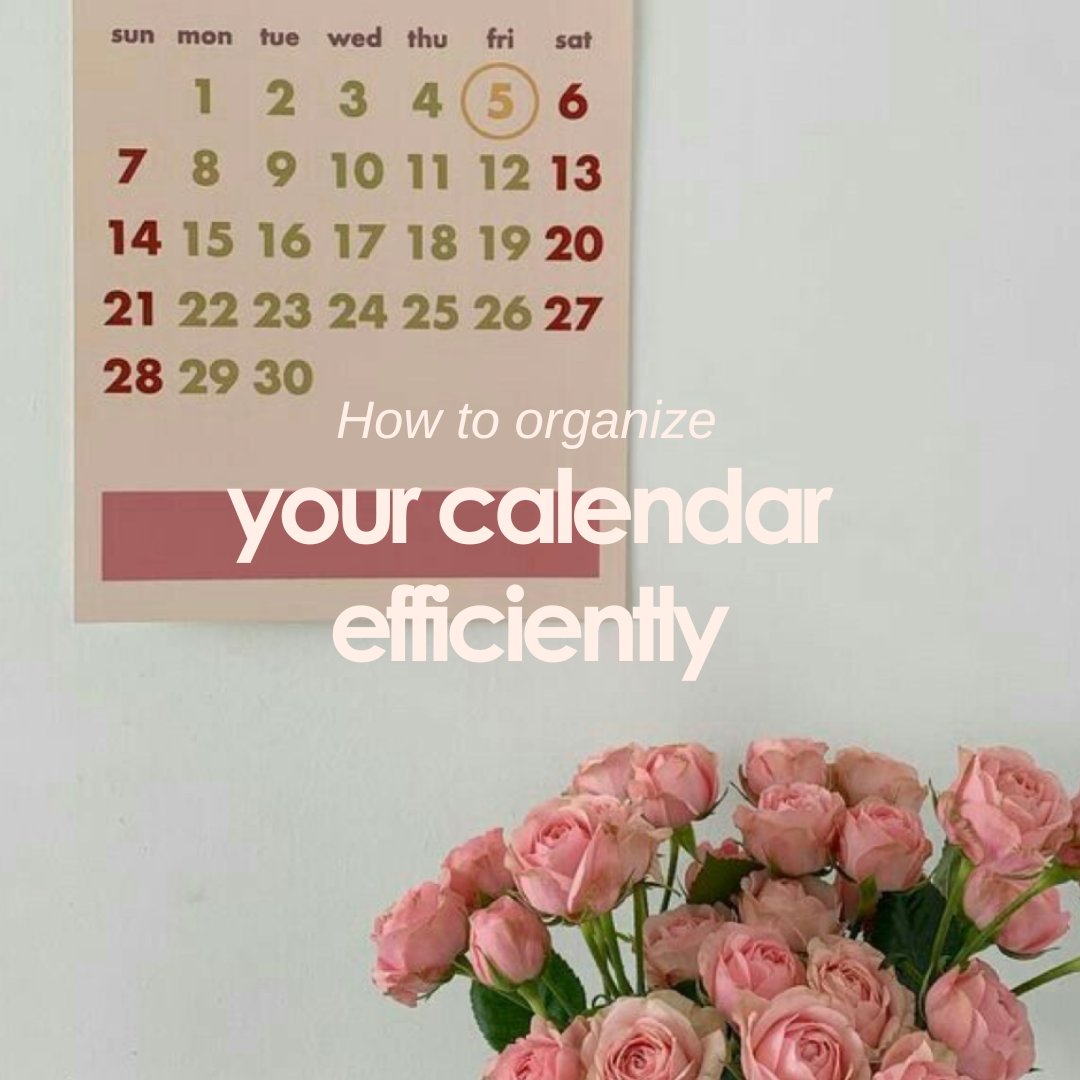 For busy service providers/moms/wives/entrepreneurs like us, organization is the key to ensuring everything runs efficiently. Especially for those of us, like me, who are more left-brained and creative, sticking to a schedule and keeping track of all of our tasks is the only way to keep all of those fast-moving thoughts above water. 
Here are a few of my tried and true tips for being consistent with organization:
I use a desktop calendar for home & business so I can see my schedule on paper.
I use google calendar for all appointments (including client appointments). Pro tip- with Google you'll get notifications for it all.
I set alarms on my phone as reminders for my schedule.
I use Calendly for zoom calls.
I use Google tasks and make lists for "to-dos". You can take this a step further and have different sections for home, work, personal, and shared tasks!
I use Google tasks to store blog/content/newsletter ideas as they come to me, so it's all in one place and I won't forget.
I use Google tasks for long term goals/ideas to store my thoughts.


If you're feeling overwhelmed and having trouble keeping your day-to-day organized, the most important thing you can do is just get started. Consistency is better than perfection, and over time these things will turn into habits that you don't have to think about. 
For more tools I use daily for my business, check out this blog. Check out this one for more on how I prioritize and achieve my goals.