Lash Tee Club Breakdown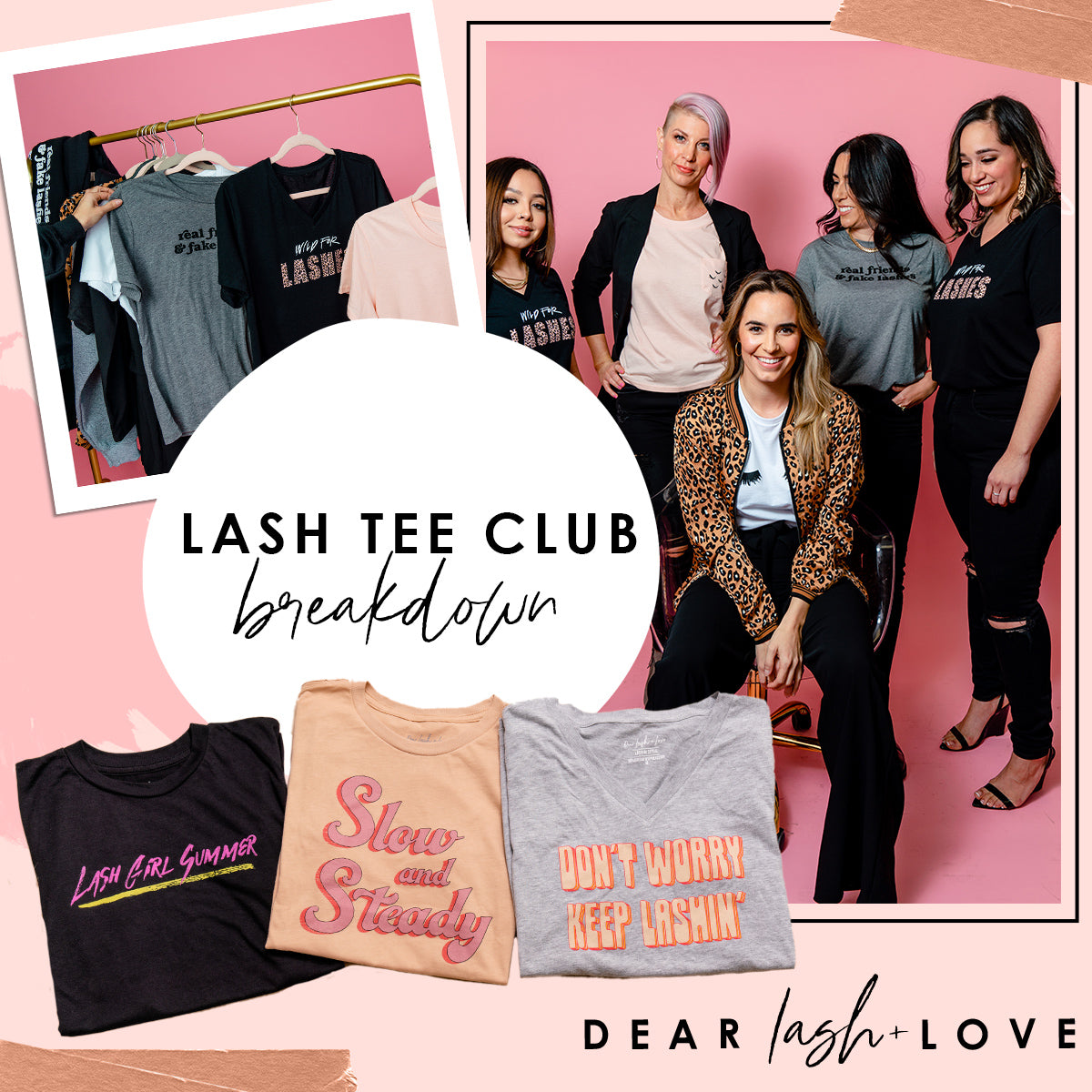 If you've been around here for any amount of time you've definitely heard about the Lash Tee Club. Or maybe you've seen it but you're not sure what it's all about or how it works. Well, I'm happy to give you all the details!
Why I created it
I broke down my whole life story (not my WHOLE life story, but my whole lash life at least) in this post, but the gist of it is that I wanted a cute tee that was affordable to purchase each month, a fun way to switch up my lash wardrobe and a way to create a community within the lash industry. The best part is you'll never see the style again because each month is different and exclusive. You'll want to collect them all!
The details
$25/month 35% off retail price!

Uniquely designed lash tee made by yours truly that are printed ONCE!

Occasional lash brand freebies

20% off site-wide code

VIP access to new arrivals
How to join the club 
1. Create an account on our site to save all your info. Use the email address you have daily access to and the one you check consistently.

2. Join the monthly tee club by adding to cart.
3. Pick your tee size and easily adjust on your own through your account.
*A note on sizing
Our styles stay consistent with a relaxed fit so everyone stays comfy. They run true to size to tuck in and wear to work. Size up to wear as a workout tee, with biker shorts or leggings.


4. Once you've purchased check your inbox for a 20% code you'll want to hang onto. (If you have questions about any of this check our FAQS for answers) 

5. Enjoy all the benefits of the tee club and make sure to tag us so we can share you on social media! (you can also cancel anytime...so no pressure)
It's not just lashes, it's a lifestyle! Join the club HERE