How To Stay Zen While Taking Clients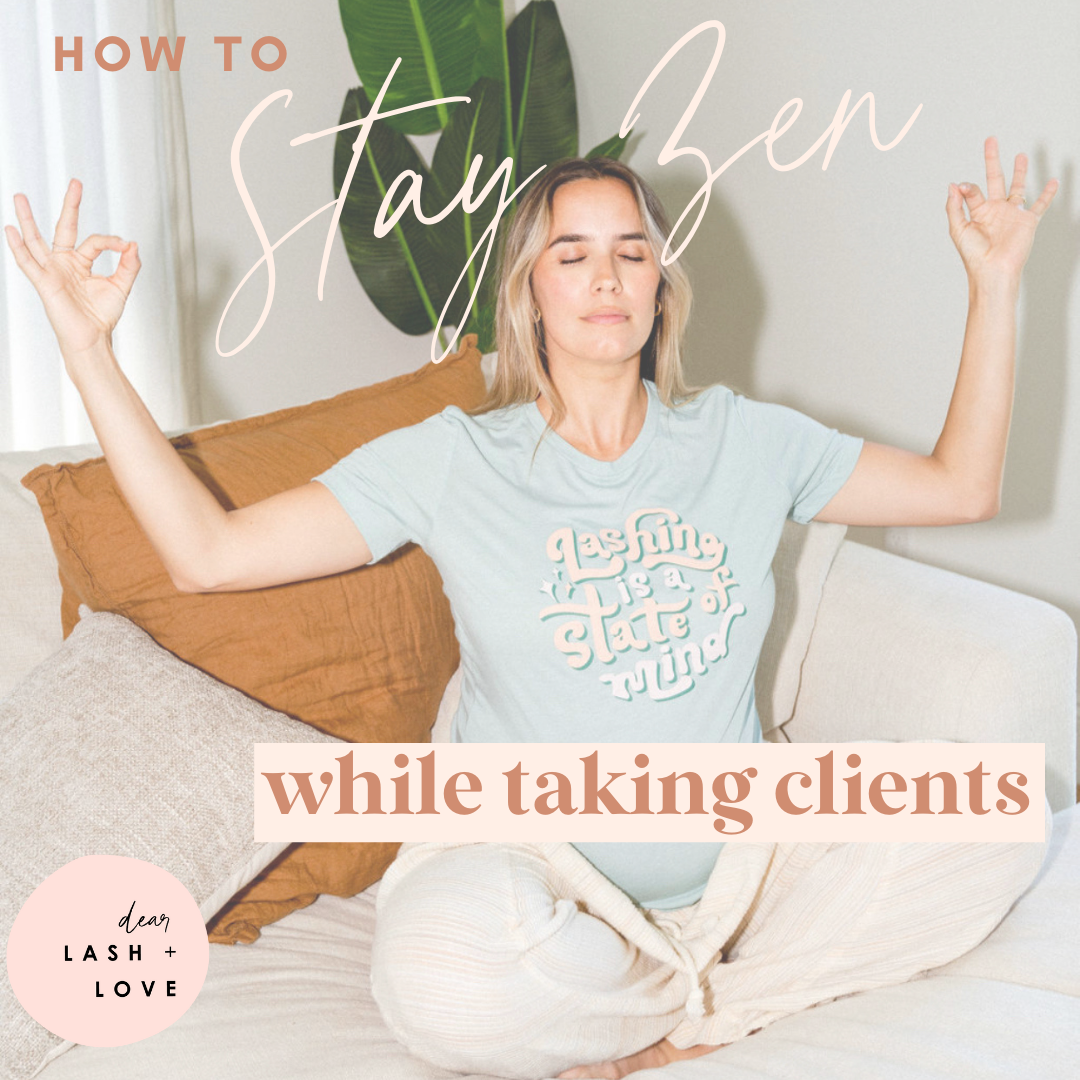 In an industry where we are CONSTANTLY absorbing others energies it can be REALLY hard to keep it cool. 

We've all had those days where clients show up late, they disregard your schedule, are difficult to deal with and just straight up suck. 

Staying zen is a superpower and will keep you in business (and sane) if you can keep these things in mind. 
Set the tone for the day. How you go into says a lot about how your clients will end your day. Meaning your attitude can and will shift onto them just as quickly as theirs will on you. 

Leading your clients by example allows them to relax which keeps you more zen.  Take a moment to breathe and set your intention for the day.
Set boundaries in your business, and be clear about them with your clients. Boundaries allow you to be in control of your business and prevent you from ending up in situations that make you freak out.

Take care of yourself! In an industry of serving others, we have to do a better job of taking care of ourselves first. This can be little things like packing your favorite lunch, taking a longer break, listening to great playlists, resting when we're off work, taking a minute of silence before you start your day and just being in a good head space and physical health before you take clients. 

Be self-assured. Being self-aware makes for the best Esthetician, Lash Artist, Brow Artist, whatever you are. When you know how you operate- when you know yourself inside and out, it leaves little room for anyone being able to come in and disrupt your being- not even a demanding client. 

Stay calm. Taking emotions out of your job can be hard, but when you stay calm it's another opportunity for your client to trust you, relax and in turn …you are both zen. 

Trust yourself! "Self doubt will kill your dreams before anyone else will". In that room, YOU are in charge. Maybe you're just starting out and totally freaked or having a day where you're not feeling super confident. Trusting that you know what you are doing and are showing up as your best self is the first step to trusting yourself and allowing others to do the same. 

Lastly- and this one is simple. Show up early. Show up organized. Show up ready. 
Sh*t happens and we all have bad days at work. In the service industry, it's so important for us to keep our cool. Keeping your poise and confidence in these situations is key for turning a less-than-ideal client into a happy one. Finding your zen in your work is so important for your mental and physical health, so make sure you're taking moments throughout your day to be mindful.
For more tips on keeping clients happy, checkout this blog on creating a five star experience. 
xx