The Best Eye Creams According To Estheticians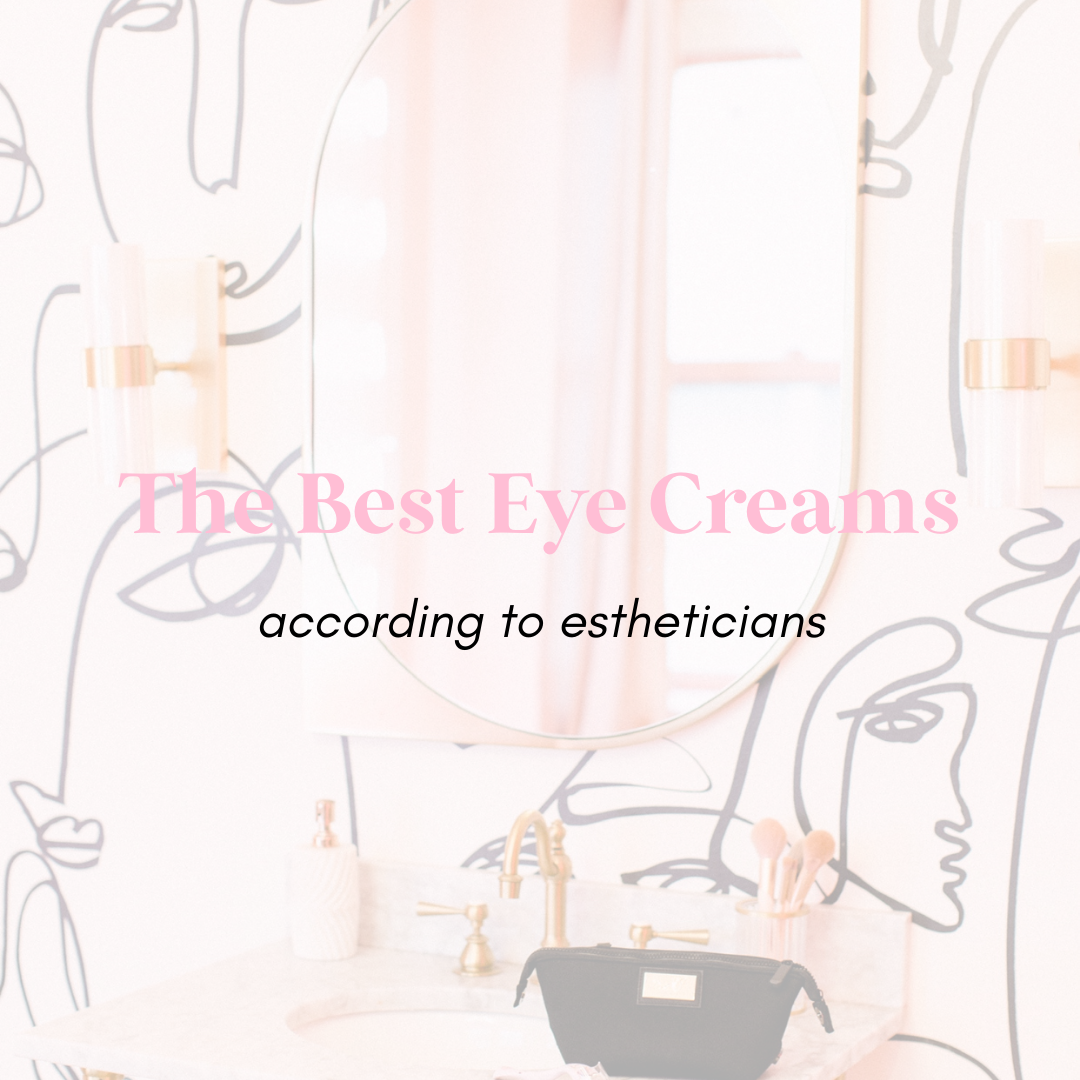 Being a new mom + business owner + human being in general means a lot of late nights. And with lack of sleep, as we all know too well, comes dark circles and bags. Whenever I feel like I'm not looking my most bright-eyed, I turn to my favorite eye serums- and recently I asked you guys to send me yours. Today I wanted to share a few of the most popular answers, straight from the pros:
@rhia.riebe - Keihls Avocado Eye Cream
@skincare.rebeca - IS Clinical Eye Serum
@skincarewjess - Lira Illuminating Eye Cream. Put Lira Ice Clear Stick underneath twice weekly!
@skinbysolia - Dermalogica Awakwn Peptide Eye Gel
@estieealex - Circadia Eye Lift. Amazing for fine lines and will last FOREVER
@beautybytifini - Eye Tone from DMX. It's been called the "botox in a bottle" eye cream
Let me know in the comments what your favorite is, and if you try any of these I've shared today let me know your thoughts! 
Be sure to also check out this blog, where skincare pros share their ride or die products.