What I'm Loving This Month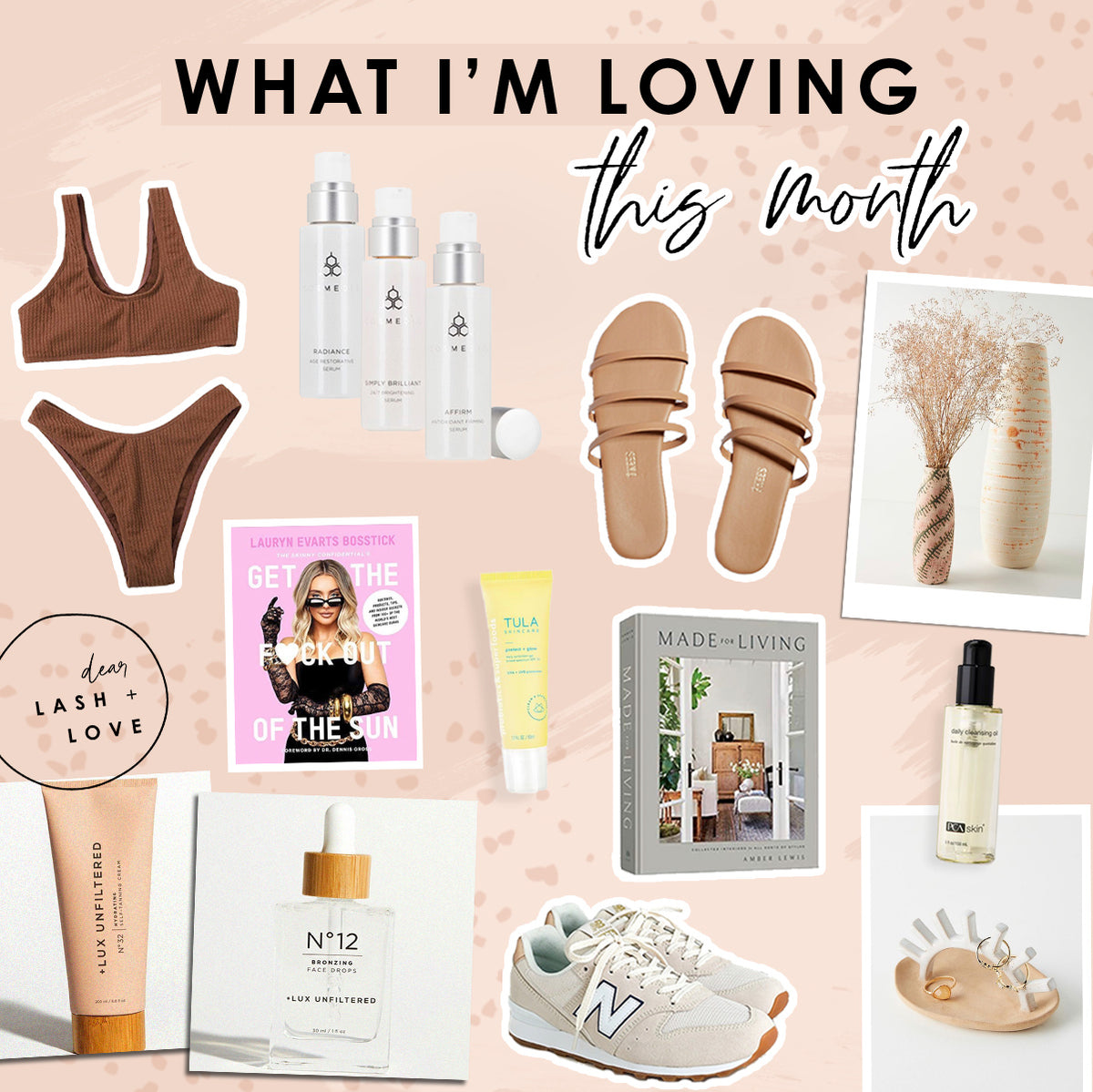 You guys know I love to be able to share my favorite new products with you, so today I'm rounding up some of my staples I've been loving this month. 
First- this bikini from Amazon is the perfect neutral swimwear style, and the modern cut is flattering on any shape. Bonus that it's super affordable.
These serums from CosMedix are a complete skin-changer and worth every penny. I'm using Affirm, Simply Brilliant, and Radiance as my triple threat. 
TKEES sandals are my go-to right now. (Side note- my dog ate the first pair I bought and I had a total meltdown and bought three more pairs just in case).
The Clifton vase from Anthropologie for all the vibes. 
Tula Protect + Glow Sunscreen and The Skinny Confidential's Get The F*ck Out Of The Sun. Enough said. 
Made For Living: Collected Interiors For All Sorts Of Styles for more vibes.
PCA Skin Daily Cleansing Oil is super lightweight but still gets the job done. One of my faves. 
Lux Unfiltered Gradual Self-Tanning Cream and Bronzing Drops. I posted about these the other day, but if you missed it, these give you the most gorgeous glow. A definite must-have for me. 
If I'm not in my TKEES sandals I'm in these New Balance sneakers. They go with everything and are super comfy.
And finally, this adorable Sunrise Trinket Dish from Anthro. So cute. Because it looks like lashes. 
Tap the above image to shop these styles and let me know in the comments what you're loving this month :) 
xx