FREE! Content Calendar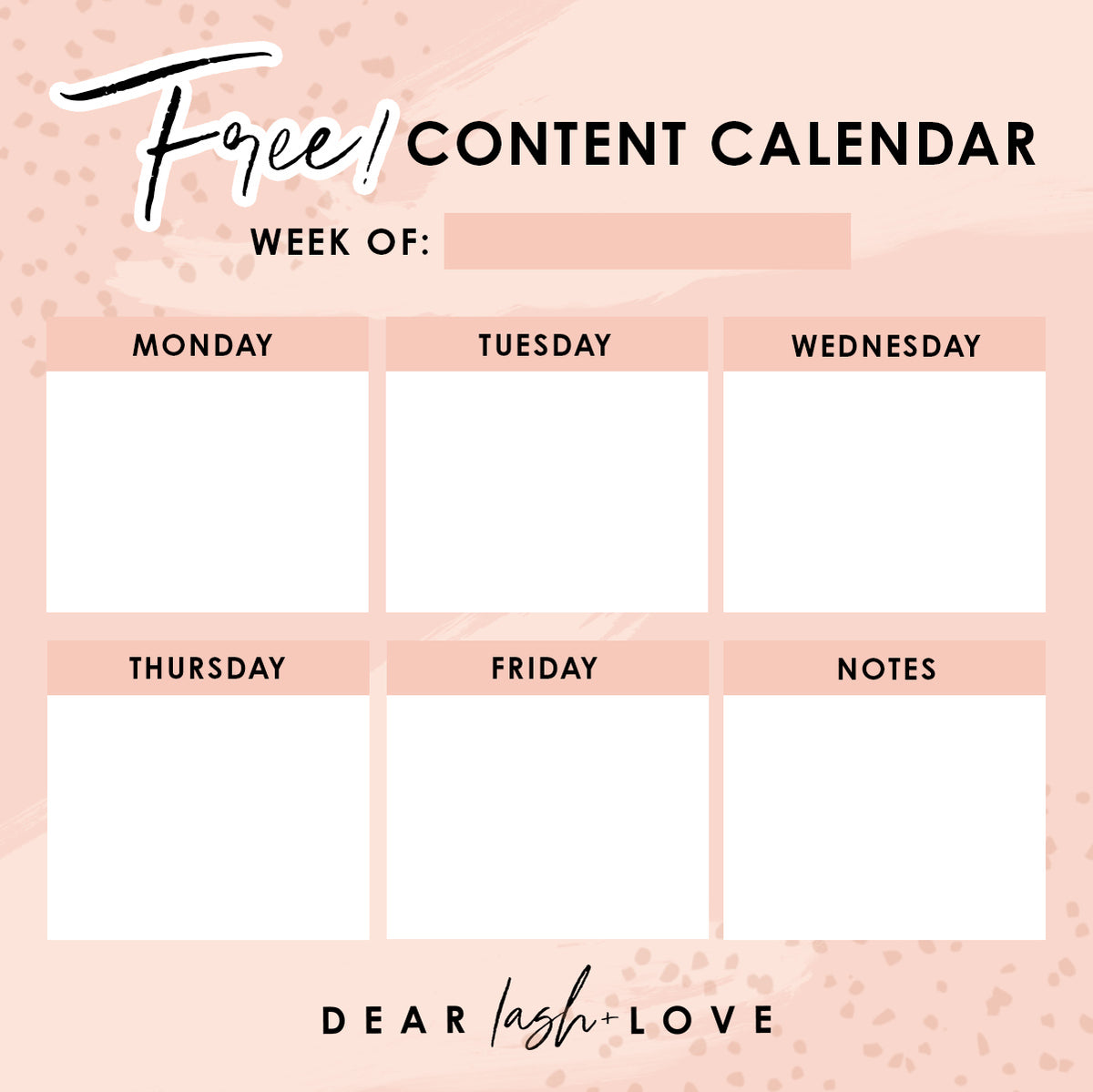 One of the most frequently asked questions I get on IG and in my
coaching calls
 is "how do you figure out what to post on social media?!". I understand how frustrating this can be as many of you did not sign up to be content creators and social media managers. Managing your accounts can feel like a full-time job ON TOP of taking clients all day, and it can be totally overwhelming. However, having a social media presence is crucial to having a successful business in today's world, so you need to have a game plan. 
My biggest piece of advice is to get organized and stick to a schedule. Set aside time every week to figure out what you need to share that week, and when you can create that content. Break all of that down by day, put it into your Google Calendar to keep you on track, and there you have it- not so overwhelming! 
In the meantime, I'm giving you a free weekly content calendar to get you started! Just click and save this image to your phone and get to posting! 
xx