Apps, Filters & Story Stickers I'm Loving Right Now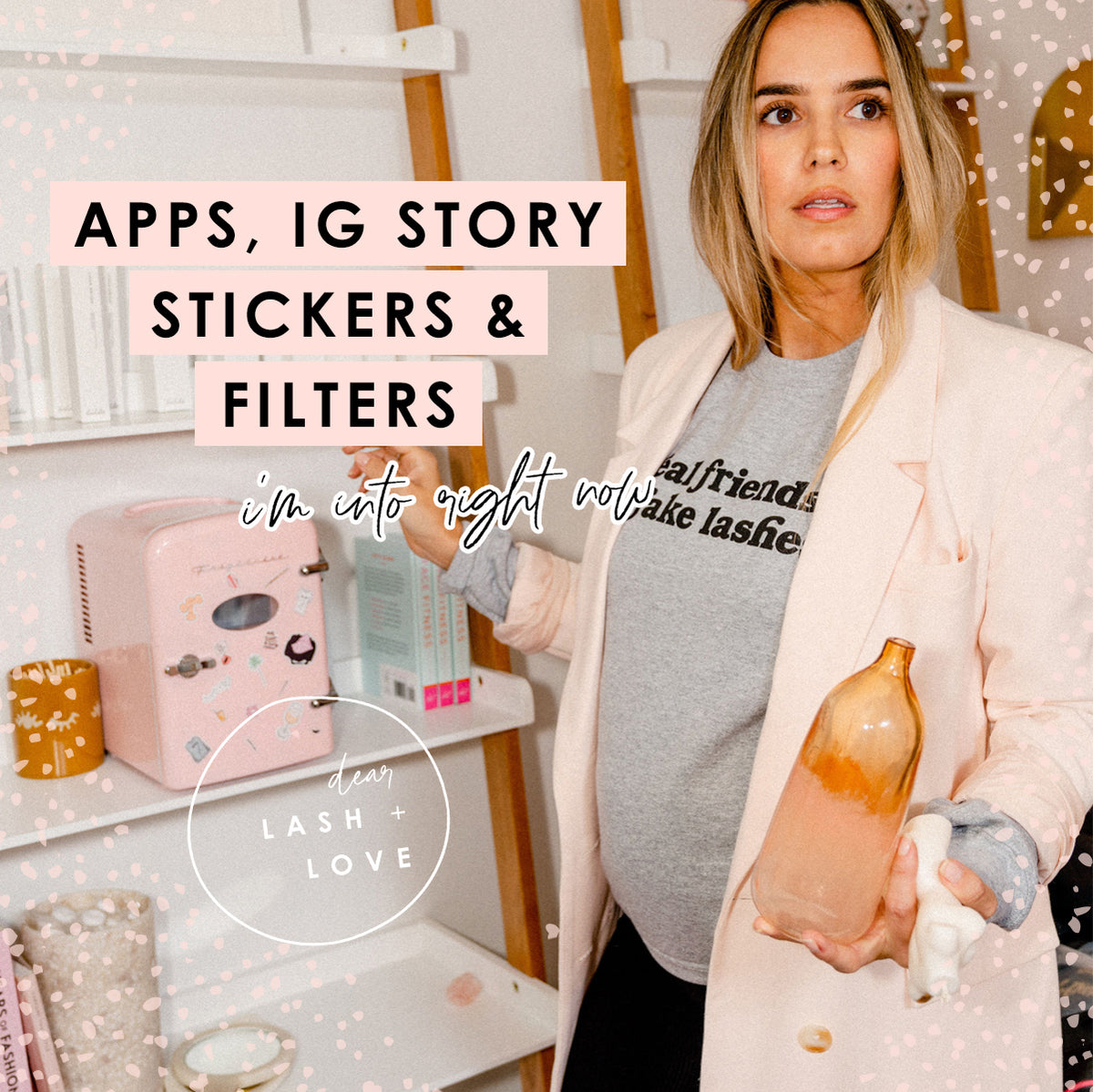 Good branding involves story telling, and sometimes you need the help of a cozy filter to set the mood. I love to use filters less for "filtering" but more for enhancing what I'm sharing. I'm not trying to give off the impression that I look one way when I don't- I simply love filters for creativity and making my IG stories look more captivating and filters DO kind of allow you to be an amateur videographer LOL 
IG filters I currently like to use:
Subtle Summer Filters
CosyGrain
Endless Summer
California 
A Little Sparkle and Tan
Daylight
Dearlashlove
MUHA 
Cute Cappuccino 
I use very few apps for my business- but the ones that I do use, I use often and these are the ones that get used on repeat:
Tezza -  for subtle color edits and different filters
Tailwind - for scheduling IG + Pinterest
UNUM - for visualizing your feed before posting
Canva - for creating quick graphics
Over - another graphic app
InShot - for editing videos with ease
IG Story Stickers are such a fun way to elevate your marketing on IG and add so much flair to what could be an otherwise basic "story". I love to add elements like squiggly lines to break up text or flowers to boost the mood of the post. Again---story telling with visuals and graphics helps!
For my favorite IG story stickers, type in: