Artist Feature: Q + A With Esthetician Rosanna Siracusa Nowell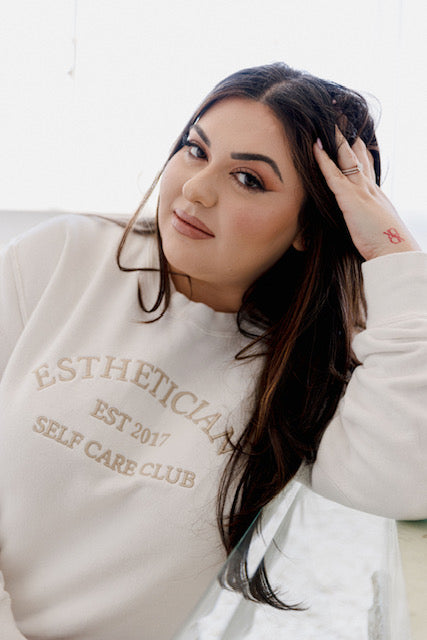 I've been loving having artist features back on the blog- and being able to spotlight beauty professionals in our industry that I find inspiring. This week I chatted with Rosanna from from @rsnskinco about her tips and tricks for creating reels and building client relationships.
You can follow, support, book an appointment & even shop from
Rosanna
here
.
Name: Rosanna Siracusa Nowell 
Business: RSN Skin Co. based in Woodland Hills, CA 
Speciality: Acne management, Rosacea, and anti-aging 
Top Services: 
1. RSN Signature: which is a comprehensive 90 minute customized treatment that is tailored specifically to the clients skin at time of service.  No add-ons necessary as your skin will get the works. 
2. Deluxe Hydrafacial + Dermaplane: this treatment combines the power of dermaplaning which removes surface level dead skin + peach fuzz allowing the patented vortex technology that cleanses, extracts and infused simultaneously to combat multiple skin concerns at once. 
What's your number one tip for new estheticians?
A tip I have for beauty professionals is to make sure you always following up with your client at least 48 hours post treatment to ask how the service went. This will show the client you're attentive and you care that they spent money with you. Also, it gives enough time to guide the client if they had an allergic reaction or irritation post treatment. 
Your facial videos always look great- what are your tips for creating reels on IG?
iPhone, ring light , and a video editing app like inshot. 
Lighting is very important when shooting video. My favorite lights for brightness and no shadow is Glamcor and the Cosmoglo. 
What's one product you absolutely can't live without?
My can't live without product is sunscreen. This is your insurance policy for your skin and what's going to keep you aging gracefully. 
Be sure to check out RSN Skin Co's site and give Rosana a follow on IG!
If you're interested in being featured on the blog, email us at hello@dearlashlove.com
xx