Simple Things Every Lash Artist/Esthetician Should Do Regularly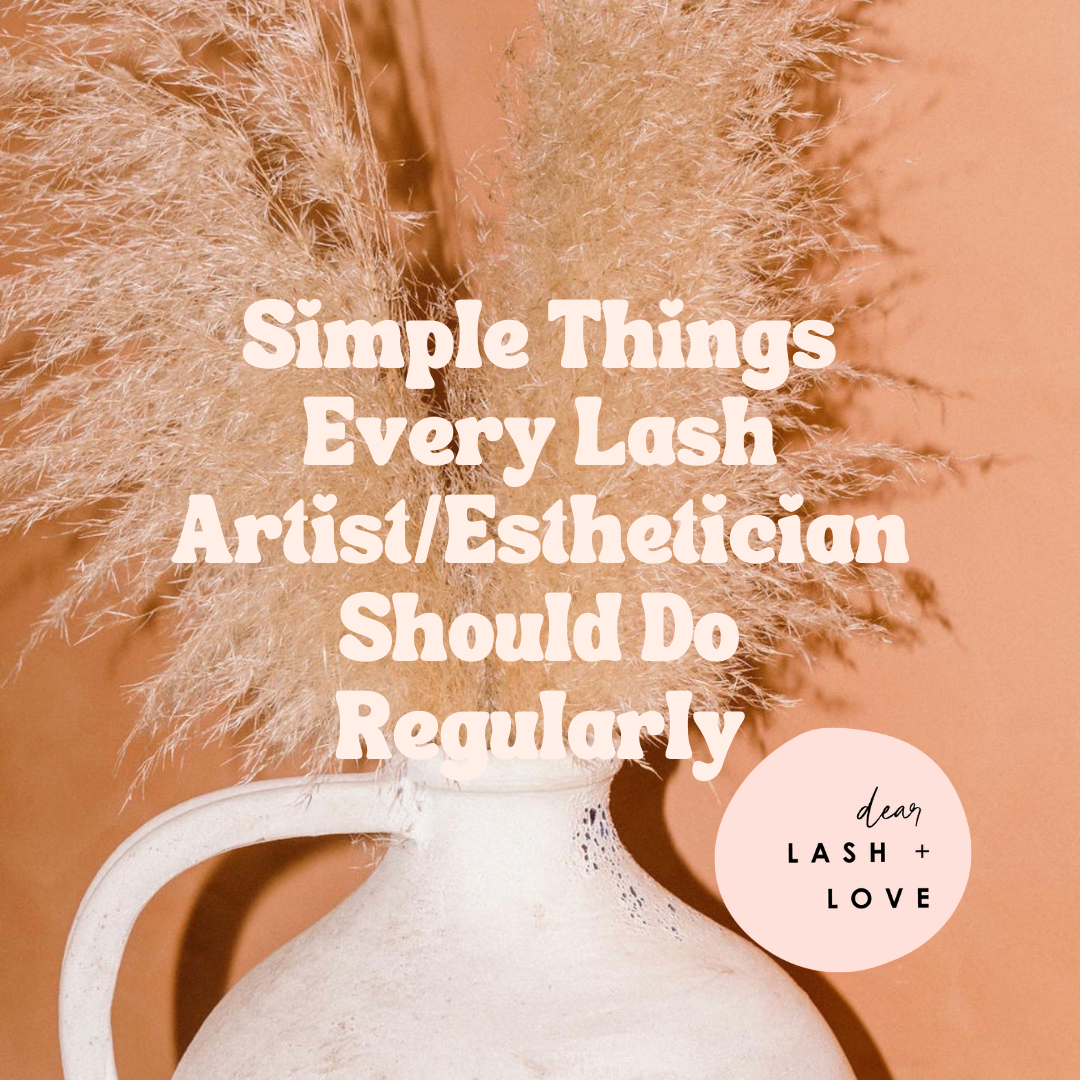 This week on the podcast I talked about some common sense tips that often get overlooked, but are so important for the health of your business. So often we get caught up in the extra fluff, that we have to take a step away and get back to basics. Today I wanted to share a little more about some of these tips as a reminder to not forget your common sense.
Switch out expired products: This seems like an obvious one but it happens— something that doesn't get used often may get overlooked. This might be a good time to also check what's not being used consistently and if you even need to restock it.

Check your numbers: When listening to a lot of you share insight into your businesses through my coaching calls I've realized MOST don't check their numbers. By this I mean your sales, what you sold most of in terms of services and products, comparing your numbers to the week prior, and just knowing what's in your bank account. Always know what's coming in and what's going out. 

Good old-fashioned customer service and etiquette: You can do this through thank you cards, asking about their kids, general milestones, showing up early, making sure you keep your personal opinions and any negativity at home or simply thanking them for coming in. Show up like a working woman-dress to impress, make sure you look presentable!

Clean up after yourself: Keep up with the daily "chores". This might seem obvious but I know I'm not the only one that has walked out the door not in the mood to clean up after a long day. We are human. Keep your space clean and ready for the next work day.

Lastly- make your space a place customers and clients want to be. Someone on my IG commented recently "I look at my space with judging eyes" and I LOVED that response! We should all be doing the same. Step back and think about the client's experience.
xx