How to Style the February Tee + Shop the Shoot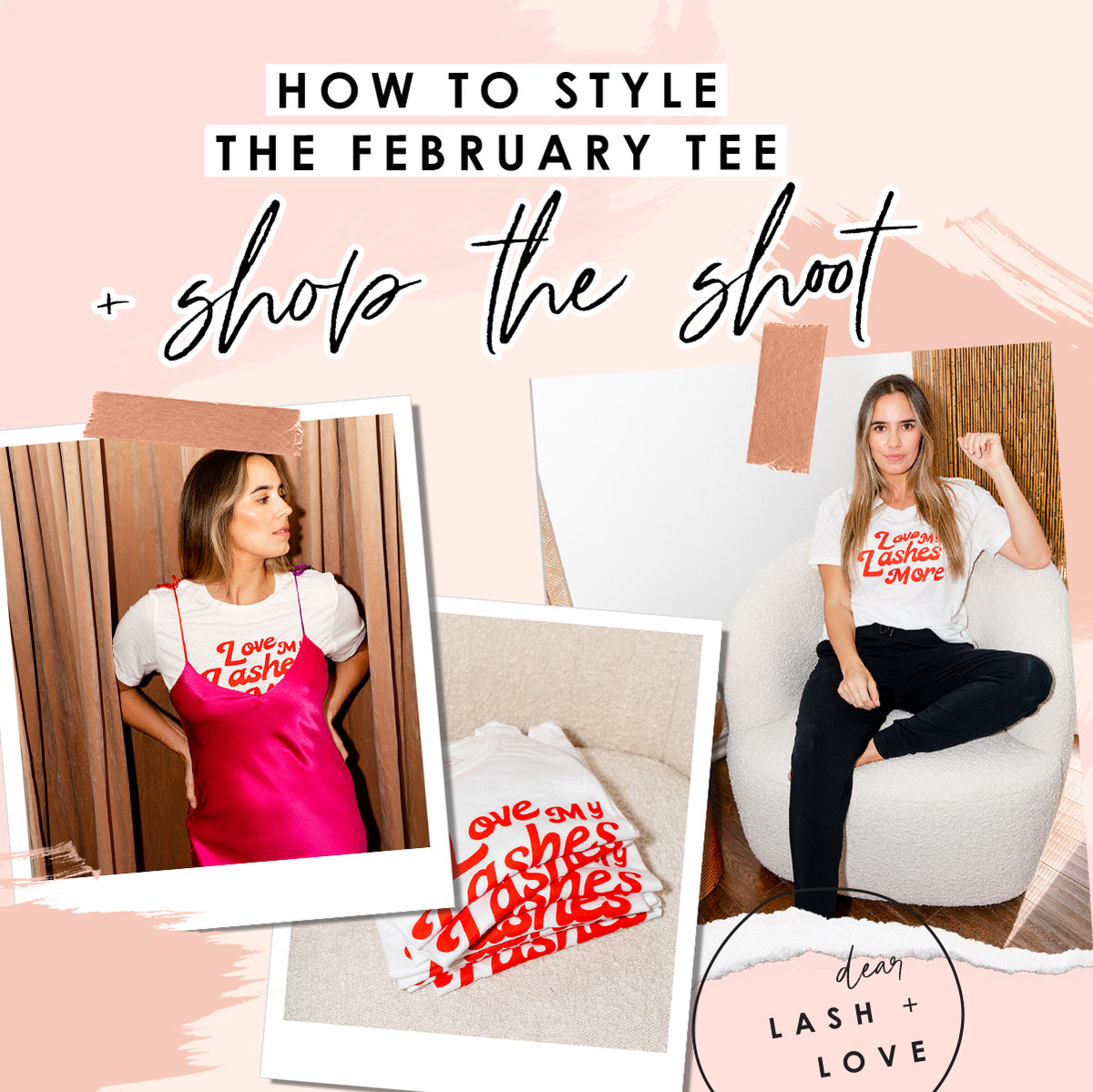 Love is in the air over here at Dear Lash + Love in the form of this month's tee. I hope you guys are into it - it's the first time I've ever used bright, saturated red text so it's pretty bold, but I honestly love it! When I was prepping for this month's photoshoot I was feeling so inspired by all the colors of February that I went hard with the red and pink, but I think it paid off.
You can style the tee so many different ways from joggers to denim to layering it under a satin dress like I did here. Linking a similar option for anyone who's interested!
This month was also a little different because I decided to launch a last minute bonus tee! It's perfect for Valentine's Day (what's more Valentine's Day than conversation hearts?) but you can definitely wear it year-round. It was a super limited edition tee but we do still have a few sizes left - shop it here.
I also had a lot of fun styling my studio for this shoot and collecting inspo on Pinterest. If you're not using Pinterest yet to get inspired and get ideas for your brand, you're missing out! I'm kind of addicted. 
For anyone interested, I linked a few items from my studio as well as what I wore!
And if you missed out on this month's tee, join the tee club ASAP! It's pretty cool if I do say so myself! :)