How to Style the November Tee + Shop the Shoot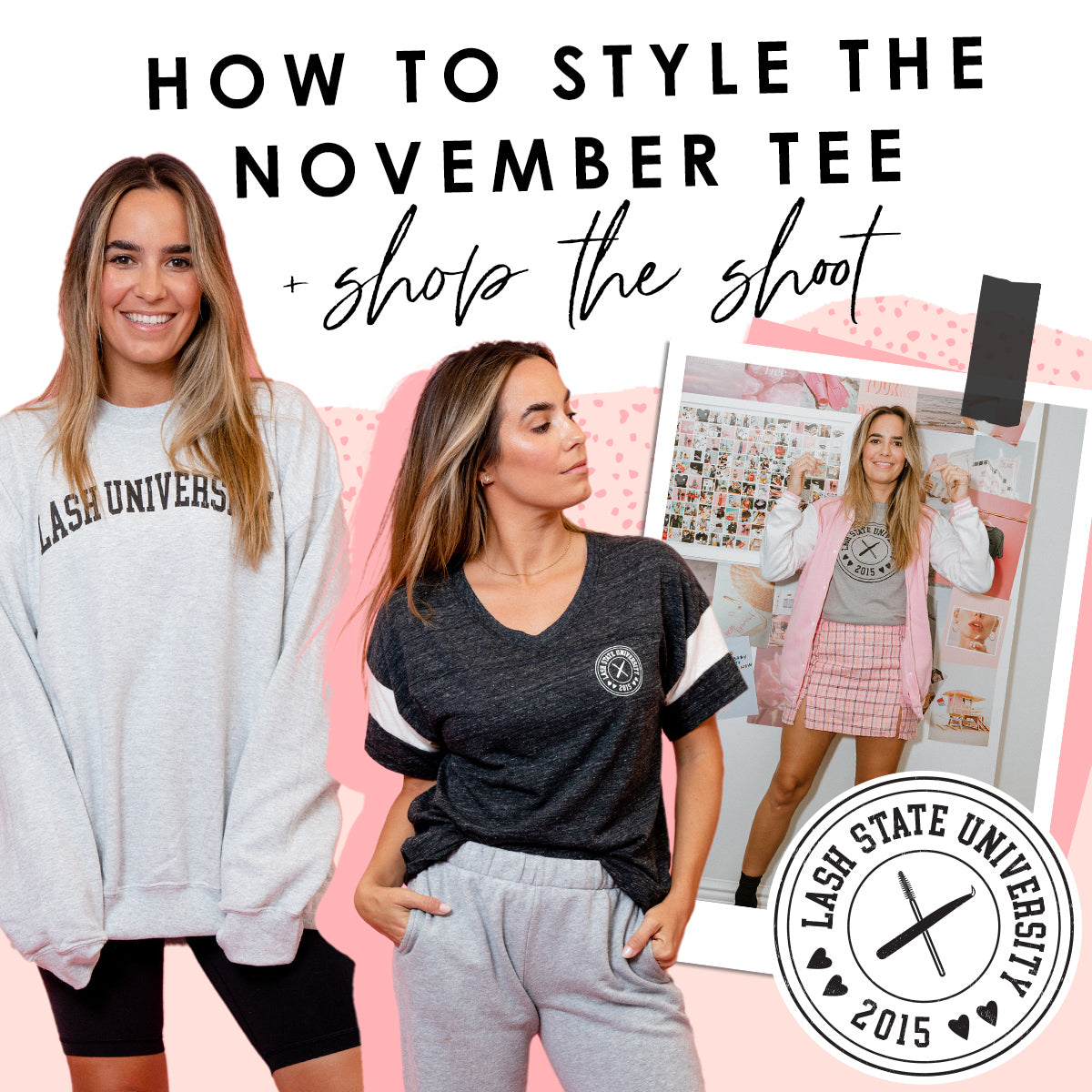 If you're reading this, then you know the Lash University Collection is live and it's something I am super proud of. The inspiration behind it came from the amazing and educated women that make up the beauty industry who didn't necessarily go to a four year college or have a degree under their belt. I wanted to create a collection that was in alignment with fall as well, so what better theme then back to school? I want lash artists to feel empowered to rep a University and that's where Lash University came to mind!
I can't believe fall is already here and while it feels like it's moving so quickly, what I do know is the fall trends I'm sharing along with this collection will carry you throughout the year. One of the things I love most about creating lash apparel is what can be paired with it to create a complete outfit that you can wear to work and out and about.
It's been proven this year that loungewear is not going anywhere but what I love about the loungewear in the Lash University Collection is how versatile it can be when you swap out a different sneaker or throw on a jacket over your outfit. There are some staple non-collection pieces I wore throughout the shoot and then I've been pairing the Lash University Collection with them. I know you'll love everything as much as me, which is why I linked them below. These are also staple pieces that will complete your wardrobe as you evolve and grow in and outside of your business. My favorites include a relaxed style blazer, a camel jacket, a great pair of sneakers and, surprise, biker shorts that can be worn when it's cold out!
Oh, and don't forget to grab the Go-To Carryall Bag too!