Lash brands i'm currently loving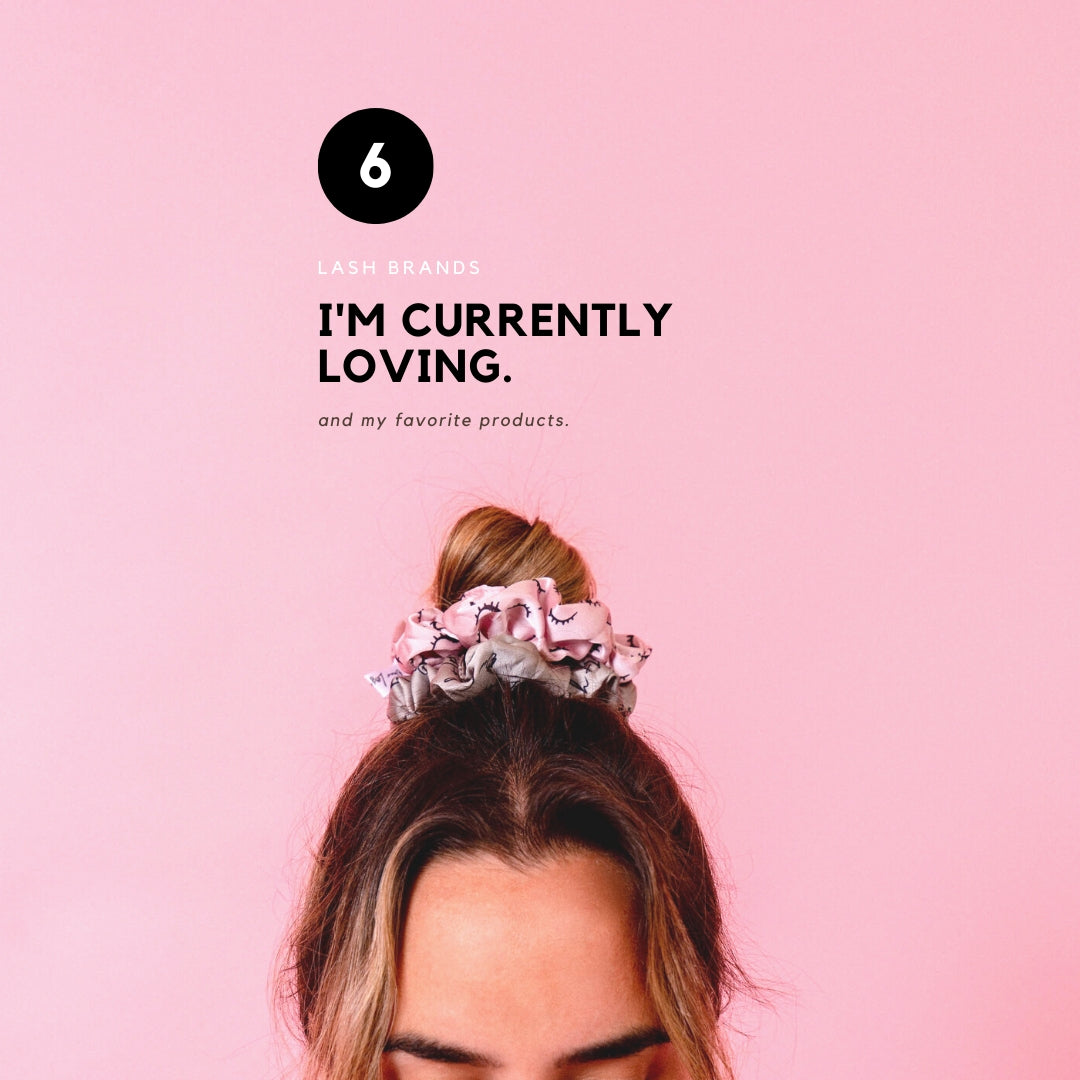 I've been wanting to post this for FOREVER. You know how overwhelming it is when there's 1265 options and you end up picking NONE. I personally freak out when I have too many things to choose from so I'll keep this list simple and straight to the point. Below are some of my current favorite lash brands that sell lashes, tweezers, online courses and more. I'm starting with just a few but will continue to share more . To be clear; these are all brands i've: 
worked with personally, love, use and have tried.
+Borboleta Beauty:
Kim; the Founder has been in my corner since 2015 and I'll always be in hers, too. All their lash extension products are well thought out with sleek packaging and branding to match.  Their events always motivate the lash industry and their IG will make you A.Want lashes B. Want to be a Lash Artist or C. All of the above
Currently loving: The lash serum and cleanser and brush 
Thinking about taking a course? Use code LORENA100 for $100 of their accelerator course (classic and volume training in ONE)
+Maven Artistry: Offers boutique style lash training courses, unique practice sheets and lash supplies in fun colors. Her passion is contagious and her education courses are more intimate=you're getting your $$ worth. I took her Face Studies course to step outside the box and learn something other than lashes. If you want to take a special course...she's your girl.
Currently loving: Practice sheets, hot pink lash tiles 
+J Brand Beauty:
I met Jess a few years ago and once we realized we both used to do bottle service and are Aquarius', we knew we'd be fast friends. I've loved watching her build her own business and we've even chatted about ways to help one another which you know i'm all about. She keeps her products to a minimum (less is more) and is super hands on with testing her tweezers. You can guarantee she will walk you through the process of picking out the right lash supplies for you. Oh yeah...she's based in Hawaii and nails the chill, beachy vibe. 
Currently loving: Her matte black and white tweezers
+EBL Lashes: Lindy is the Owner, is based in Utah and has been riding this crazy journey alongside me for years. She takes her products seriously and has so much knowledge to share with new Artists. She offers a ton of tips on IG and genuinely loves helping others succeed.
Currently loving: The #203 curved tweezer for classic and volume
Lash Affair by JP:
Jenelle is an OG in this business. Her products are clean, crisp and straight to the point. What I love most about her is her authenticity. She is who she says she is and it shows through her brand. I respect her knowledge in this Industry and she's been IN IT. I'm loving that they came up with a lash safety course to bring new Artists and OG's like me back to basics. I'm all about re-learning and this course offers just that. SIGN UP HERE
Lash Reality :
She owns the pre made fans and I'm here for it ! 
www.lashreality.com and use code dearlashlove for 10% off!