Motherhood + Business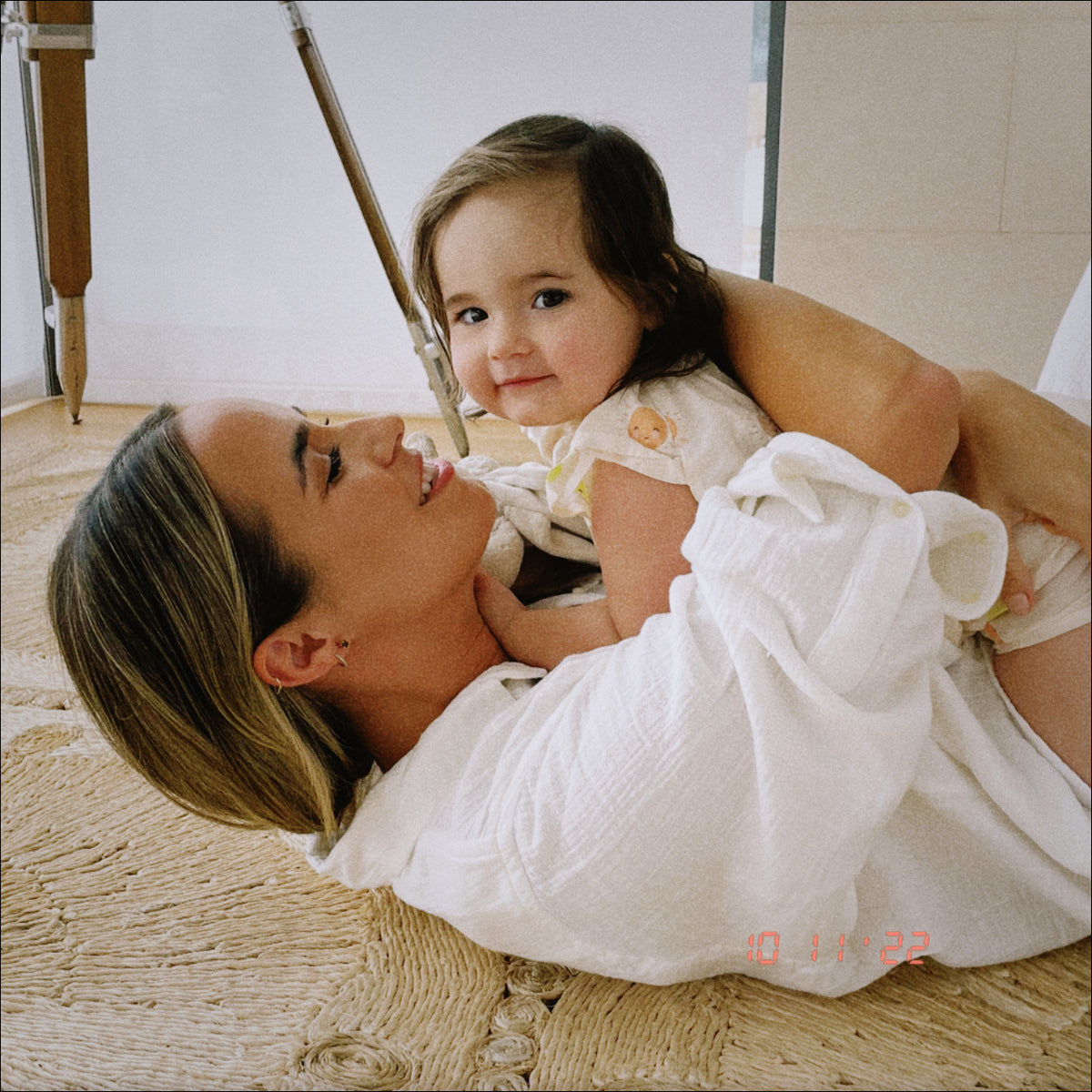 Recently, I stayed up until 11 googling "How to be a working mom AND also a stay at home mom" and quickly realized the advice was scarce. Because I have built this business around my own personal experiences and seasons of life I'm in/what I'm doing, I felt it was important to cover this topic and more often... because right now I am a working, stay at home mom. I want to know all about how to manage my business with kids so I have to assume you do, too.
So how do you manage your business with kids? How will you do it all once you have kids? Do you keep moving at the same speed? Do you put it on pause? Do you pull back? Jump back in and get help full time?

I had none of this figured out & still don't.

I want to be home and not miss a thing & I also want to keep my entrepreneurial spirit alive-my mind changes every single day and even on the hour and I think that's motherhood 🤗

For now, I work Monday & Thursday and it's all I can do until she is in school. When she sleeps I open my computer & work on client projects and when she's awake my work is done. I'm not working 50+ hours like i used to. I can't even put a pinky toe in. It's just not possible at this age to try and do both at the same time. 🤷🏽‍♀️

My advice is to "do you" and whatever it is your family needs. Whatever you choose will be right.
I want to share my own experiences so far, and also advice from you I received on IG, because you guys have seriously GREAT ADVICE that deserves to be heard & shared. Below are some of my favorite answers from you guys:
I want to do it all & I want to believe its possible but in this season of my life while she's this little its just not realistic. Im like you, some days im all in with business and some days I want to be a stay at home mom. Right now I work 3 half days a week & I think it works but a small part of me sometimes wishes I could do more business wise & then again some days I want to give it all up and just be home full time & spend all my days with my baby girl. Its so hard being a parent but especially an entrepreneurial mom 😅 - @xoitsjess_
How do I manage it? Chaos is how 😂 You find a grove, then something changes. Life with kids. Crazy and sweet. - @skincarebykaylamarie
Sometimes your priorities change and that's ok. Each season might look different. Your wants and needs will change over time. But you will never regret being there for your kids, you'll never say I wish I didn't go to that school game, play, class party etc. - @kmveronesi
Are you a soon-to-be mom or currently trying to figure out work & mom life? Let's figure it out together! You can book a one on one call with me & we will work together to figure out a schedule and put systems in place to make you work more efficiently (or we can just swap meal prep ideas). I'm here to help!