The Lash Shop: Services Every Lash Artist Should Offer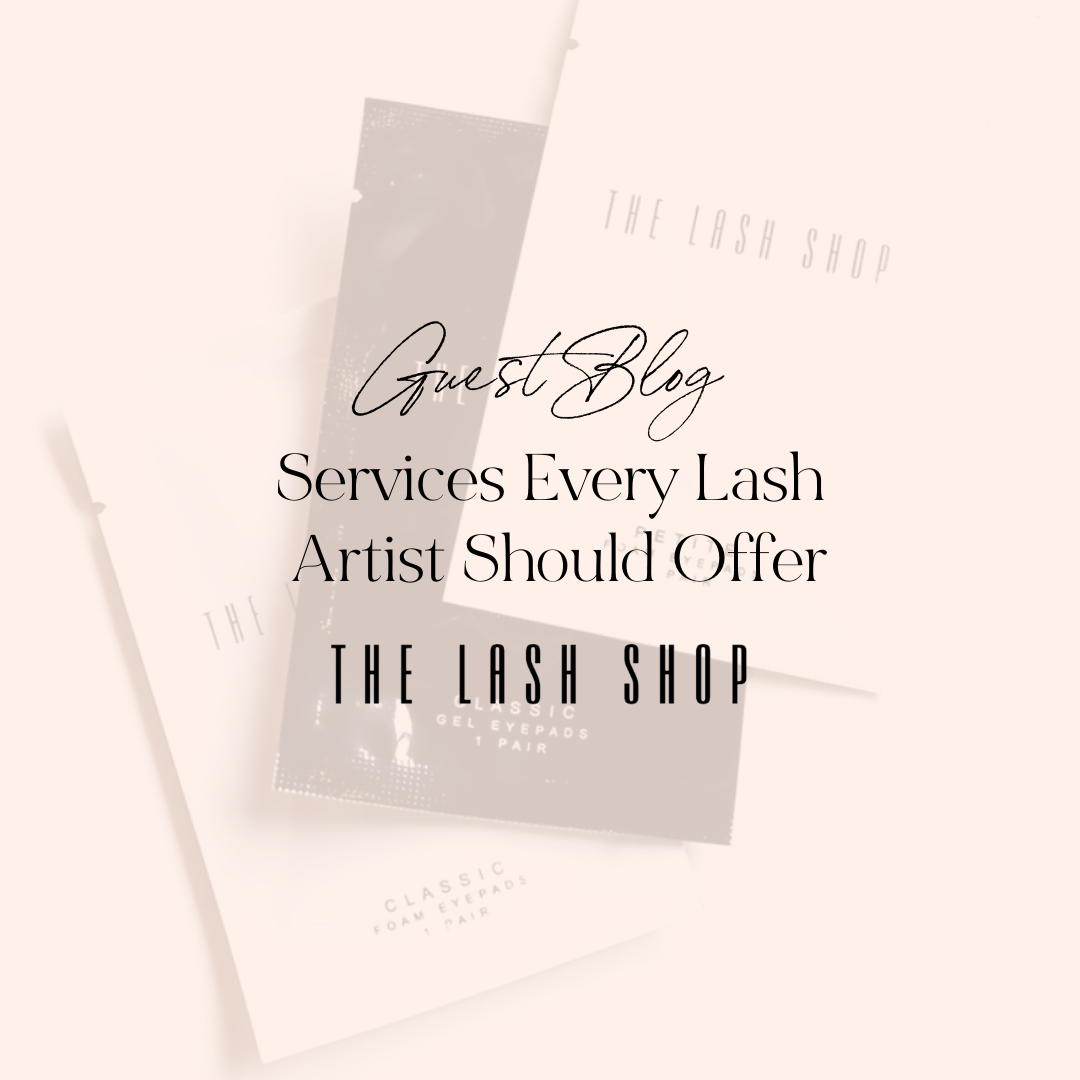 The Beauty Industry is innovative: always introducing new and improved products and methods. For professionals, it's a very lucrative industry full of opportunities. The lash industry, specifically, has grown exponentially over the last 10 years. Lash extensions and lash lifts & tints were once considered a luxury, and are now considered a necessity to many. Lash lifts & tints have been around for decades, but have spiked in popularity over the last 3 years due to healthier and safer products becoming more available. It's low maintenance for clients, and also a great alternative for those who are
allergic to lash extensions.
Lashing can be an intimating craft to learn, as it takes extreme patience and precision. It can be especially overwhelming for those who have no experience in the beauty industry. If you're a newbie looking to get comfortable, lash lifts and  tints are a great way to dip your toes in to see if it's something you enjoy. It's an easy service to learn that does not require a large financial investment compared to other services. This low stress service won't leave you sweating after every appointment - if you know, you know. If you're already in the industry, this
is a service can easily be added to your menu – why not be the one stop shop for all your clients?

There are so many products in the market, so it's super important to do research when choosing your lift and tint system. You want to choose a system that is safe and is formulated with ingredients that maintain the integrity and health of the natural lashes. THE LASH SHOP's Instant Lash Lift System lifts, strengthens, plumps and repairs the natural lashes. Its revolutionary formulation allows you to lift AND tint the lashes in under 14 minutes without compromising the integrity of the natural lashes in 4 simple steps:
Prep x Protect is a pre-treatment that strengthens and protects the lashes to prevent it from
breakage during the chemical process – think of it as the "Olaplex" for lash lifts!
The Lift Lotion breaks the disulfide bonds of the lashes using an exclusive formulation that is gentle yet quick – lashes are processed for 3-7 minutes.
The Set x Tint Lotion Is an exclusive 2-in-1 Set Lotion and Tint Oxidizer. You can mix a tint color in it which will set AND tint the lashes at the same time. Other systems require you to set the lashes and tint the lashes separately, so the Set x Tint Lotion is a total game changer! Lashes only have to be processed for 3-7 minutes.


Step 4: 24 Karat Glaze + Keratin Sealant Duo (Non-Vegan Conditioning)
The 24 Karat Glaze conditions and plumps the lashes, and the Keratin Sealant deposits keratin and moisturizing agents, and seals the lashes. Clients will be left with plump and healthy lifted lashes!
Step 4: Power Gloss (Vegan Conditioning)
For those who prefer a vegan conditioning option – Power Gloss is a power shot of hydration and shine that is created with nature's finest ingredients (plant based).

The Instant Lash Lift System is a favorite amongst many artist's as a complete lash lift AND tint can be done in under 14 minutes. You can learn more by visiting our website and following us @thelashshop.ca!