Top 3 Questions I Got On IG This Month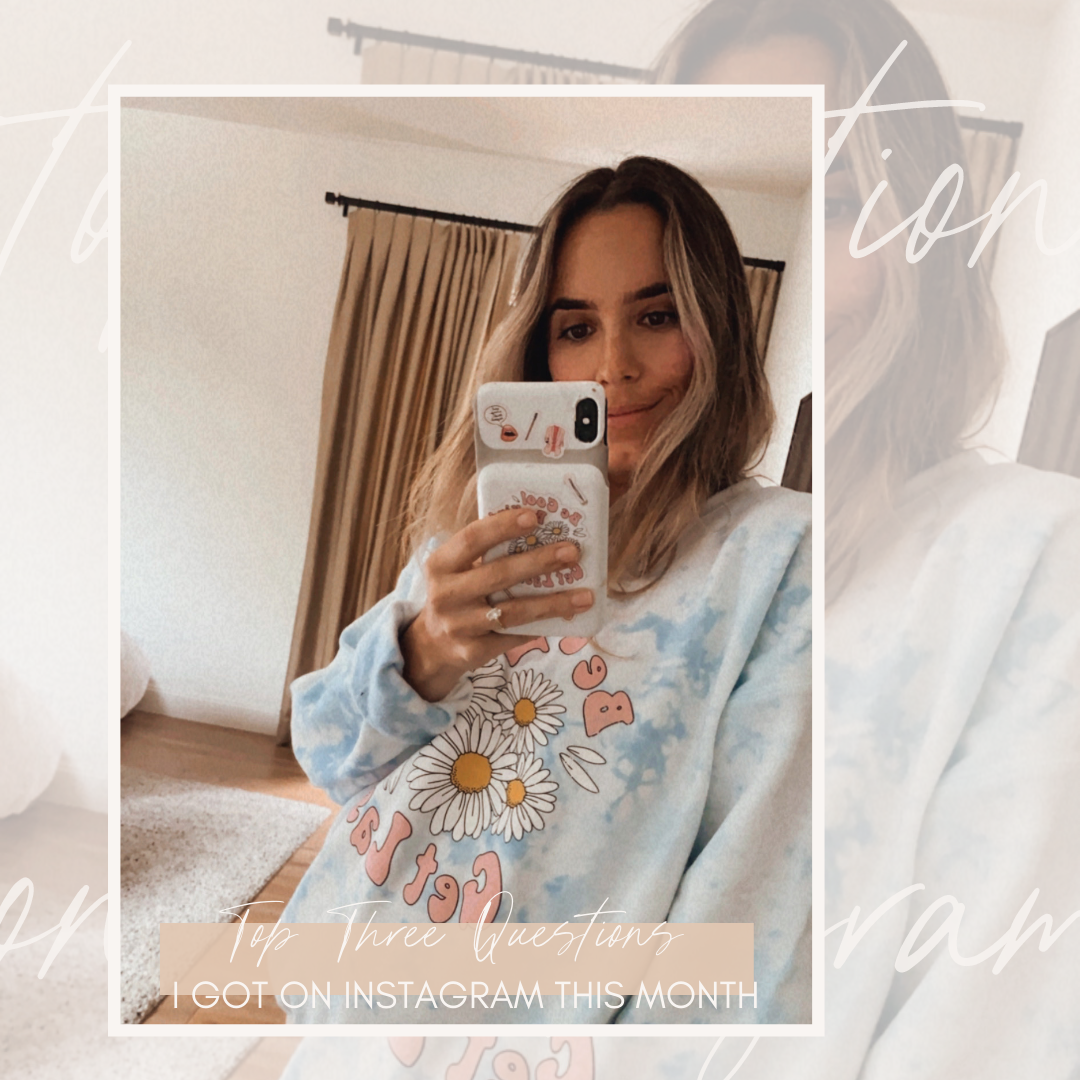 Social media is a huge part of my business, but more importantly to me it's the main way that I get to connect with you guys- build relationships, bond over the struggle of being entrepreneurs or new moms, and share my tips for leveling up your business. Today I wanted to share some of the most pressing questions that come out of these conversations. I know so many of us are in the same boat, facing the same obstacles, and can relate to each other. 
How do you keep things consistent on social media, but still keep it fresh?
This is a question I hear so often both on social media and in my coaching calls, and it's a good one. I say all the time that we went to school to be beauty professionals, not marketing experts, so in today's world where social media plays a huge role in the success of a business, it totally makes sense that we are all facing this struggle. The key here is that it all comes down to your branding. Once you have a clear idea of the branding behind your business- your colors, logos, vibes, etc- you can easily circle back to this to keep your content cohesive without feeling too repetitive. For example, my brand colors are shades of blush, beige, and pink; the vibe is fun, feminine, fresh and effortless. You'll see these elements repeated in everything I do and everything post- from my blog covers to my office space to the reels I post on IG. That way, whatever content I'm sharing is on brand for me, but allows me to mix it up and keep it feeling fresh and new. 
How do I go about hiring someone? What all does Abbi do for you?
The first thing I would suggest doing is making a list of everything you want to take off your plate and everything you need someone to bring to your business. When I started hiring, I was thinking ahead to my maternity leave and needed a little bit of a jack-of-all-trades- someone to help with both the day to day operations of my business and office space as well as big picture and creative things. Abbi comes from the fashion marketing world, but also helps me with tee designs, coordinating samples, shooting, planning and distributing content, managing the website, and, as we love to say, she's not afraid to take out the trash and sweep the floor. I put all of this in my job description when I posted on Indeed and I attracted the right kind of person I needed. Be up front about what you need and want, what you're able to afford, and what working with you will be like on the day to day, and you'll find someone who's down to roll. (Side note- let me know in the comments if you guys want Abbi to do a blog takeover and talk more about her world and what she does for me!) 
What essentials are you relying on now that you're managing both mom life and baby life?
Diet coke, Google Calendar (my brain feels like mush some days and I have to keep track of a lot, so writing everything down is essential), a good hand cream (washing bottles and pump parts takes its toll), and our cozy new lash love club crew sweatshirt and onesie set. 
Hopefully these questions resonate with you guys and offer some clarity. Know that you can always DM me with questions or book a coaching call for more in depth business strategy. 
Check out this blog for more info on branding, this blog for more on how I use Google Calendar, and this blog for more of a peek into my new mom life.