10 Free Lash Quote Graphics You Can Use So Many Different Ways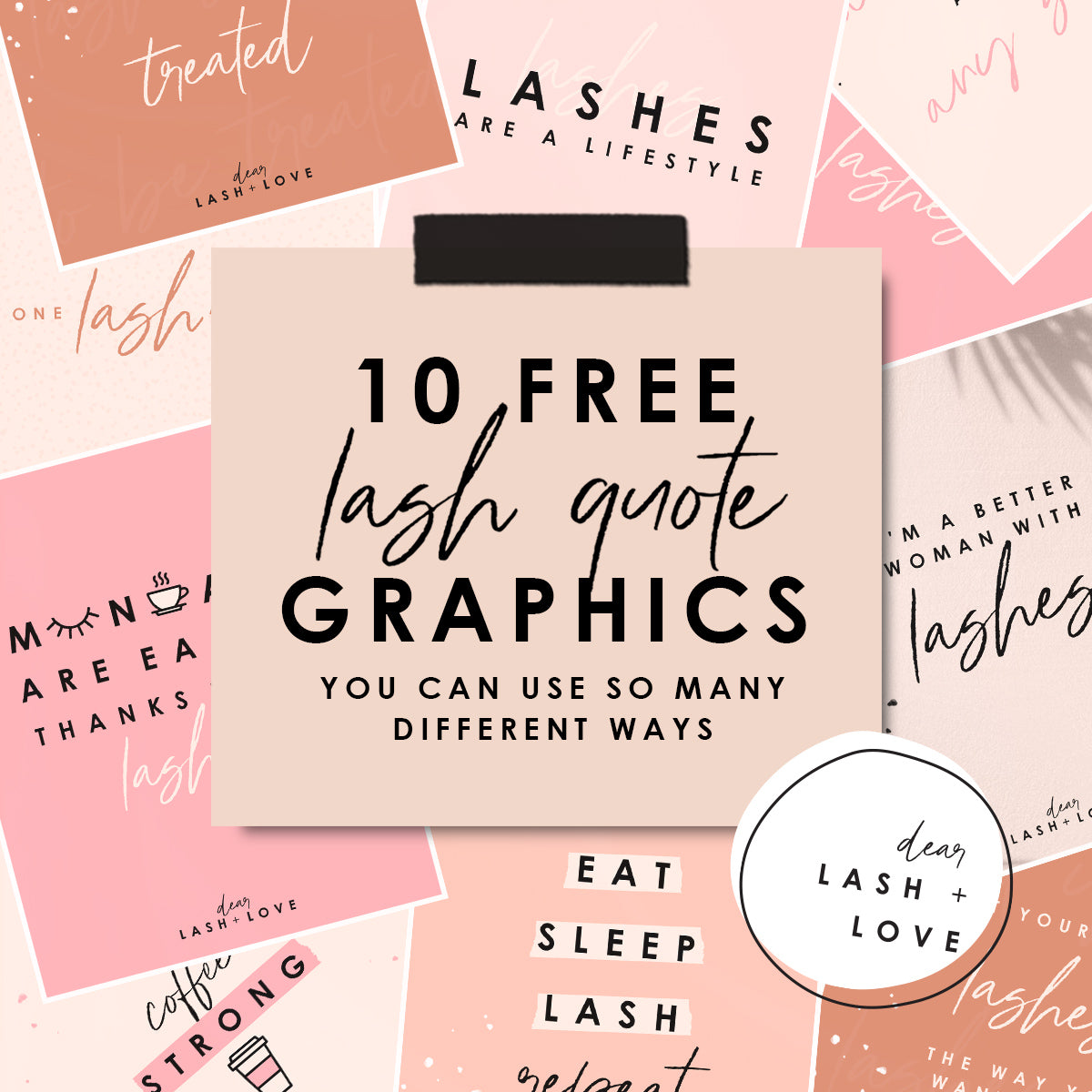 One of the things that really got me noticed on Instagram in the early days of Dear Lash Love was my lash quote graphics. They're cheeky, fun and not to mention very cute.
The best part is they can be shared so many different ways, which is why I created these especially for you guys! Screenshot, right click and save - whatever way you choose to save - and use these for IG in-feed posts, IG Stories, in your own blog posts as a cover image, Facebook posts - anything! The possibilities are endless!
I really want you guys to feel confident in creating content for your businesses and part of that is giving you resources to help you get started! If you share, be sure to tag me so I can repost. I hope you guys love these because I'm obsessed!
(A second version of this because one because it's a favorite!)