Ask DLL: How Do I Gain Confidence With My Clients?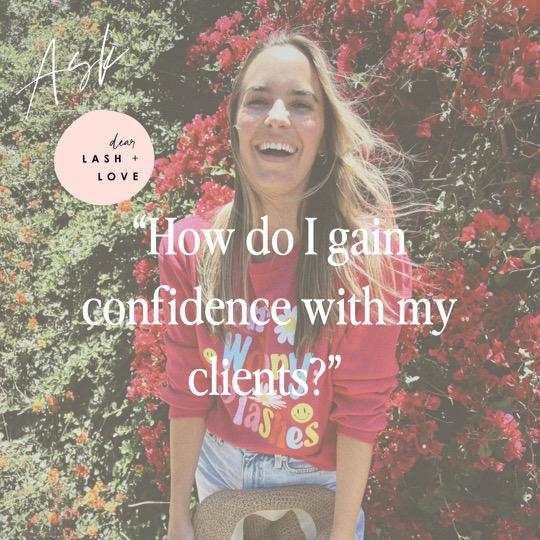 Confidence may come naturally for some and be a struggle for others. I'd like to say it takes time but thats not necessarily the case for everyone. I get so many questions in my DMs and coaching calls about how to gain more confidence in the treatment room- and my #1 tip for gaining confidence with clients is to find and highlight your "thing". We all have something we KNOW we are really good at. On those days where you don't feel your most confident- lean on that thing! Let's distract from the other stuff for now ;)
Choose where you shine to start! If you give a great massage then really highlight that part of your service. If you love ingredients and education, focus on educating your clients during your facials. If your "thing" is making people feel special, then let that be at the forefront of each appointment.
I was never that confident in volume lashing, and when clients would request it I would feel uneasy. I always felt most confident in classic lashing, and explained to my clients that this was my specialty. I knew this was my strength, and clients started coming to see me for my style of lashing. 
Lastly, don't forget they are coming to you! They need and want something from you, and really just want to feel seen and heard. Focus on giving your clients a five star experience and the rest will come with practice and time. 
xx